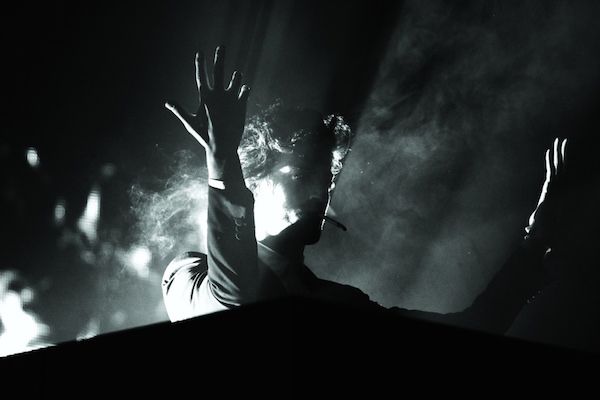 France's ominously black suited, cigarette-smoking, dark lord of Techno, Gesaffelstein, is a professional when it comes to the art of subtle, yet baleful swag. The undeniably unique and enticingly malign electronic producer just gave his official website an extremely eerie and ambiguous make-under, as it has been entirely taken over by a black and white countdown accompanied by a spine-chilling sound. The countdown is set to culminate on September 11th of this year with no hint as to what it is in fact counting down to; leaving the possibilities open for anything from a music video to a new single or even an entire album release.
Gesaffelstein derives his name from blending the words "Gesamtkunstwerk;" translated as an all-embracing, comprehensive and total work of art and the name of German physicist, "Albert Einstein". Throughout his shadowy career in the electronic spotlight, Gesaffelstein has managed to personify his name in an epic way, as he has managed to accrue a rich and diverse production resume, hit well over 3 million plays on Soundcloud and become renown for his top notch DJ performances; not to mention has released widely varied collaborations with artists like A$AP Rocky, Lana Del Rey, Phoenix and Kanye West.

Although Gesaffelstein declared his set at this year's Coachella his last DJ performance, the electronic icon is still invested in the production game. With that being said, fans of the dark lord of Techno should never know what to expect from him, so we'll be anxiously awaiting to find out what Gesaffelstein has in store for September.