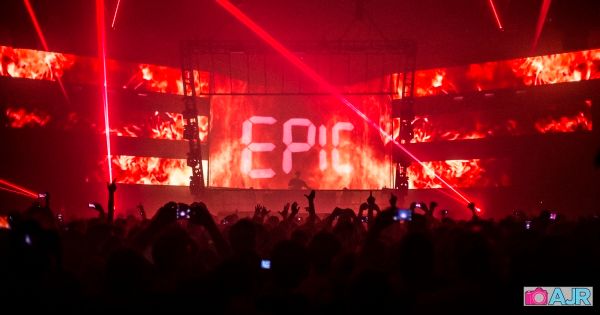 Apple, the world's foremost leader in innovative and not-at-all-done-before products, recently released Apple Music. As many know, the music giant hired BBC1's very own Zane Lowe to come over and curate Beats1.
Dance music fans who are familiar with BBC1 are almost certainly familiar with the iconic Essential Mix. This is the place where today's hottest tastemakers and legends are given a few hours to take listeners on a musical journey. It is a mark of an artist's prestige to be offered an Essential Mix spot. Of all of the amazing Essential Mixes over the years, there is one name that rises above them all. That spot belongs to Eric Prydz, who has created several timeless Essential Mixes, from his most recent b2b with Jeremy Olander to his instant classic mix at Cream Ibiza in 2014.
Now, as Apple is set to replicate BBC Radio 1 for North American audiences, they will debut the very first One Mix on the 4th of July with none other than Eric Prydz on the decks. If there is one way to earn the goodwill of dance music fans for a new music service, this is probably it.

That's not all Eric's got on his plate for this summer. In addition to releasing 3  EPs this summer and an album in October, he will also be appear on Bravo's Flipping Out. Apparently, the show revolves around a real estate speculator in LA who remodels and flips properties. While this is a surprising place for Eric to turn up, we already know he will be everywhere this summer. Don't forget to tune into the One Mix on July 4th.
UPDATE: 
The Eric Prydz One Mix has surfaced online. The mix as well as the tracklist can be found below.
Eric Prydz – Beats One Mix 2015-07-04
01. Eric Prydz – Opus
[08:11] Pryda – Tromb
[12:26] Eric Prydz – Generate [PRYDA] [17:15] Michael Cassette – Pangaea (Envotion Remix) [ANJUNADEEP] [24:52] Pryda – Loving You
[30:43] Sailor & I vs. Pryda – Turn Around (Âme Remix) vs. ID
[38:20] Pryda – Dawn
[44:10] Pryda – New Eras
[49:00] Pryda – Neuron
[55:06] Pryda – Mija (Re-scored) [PRYDA]