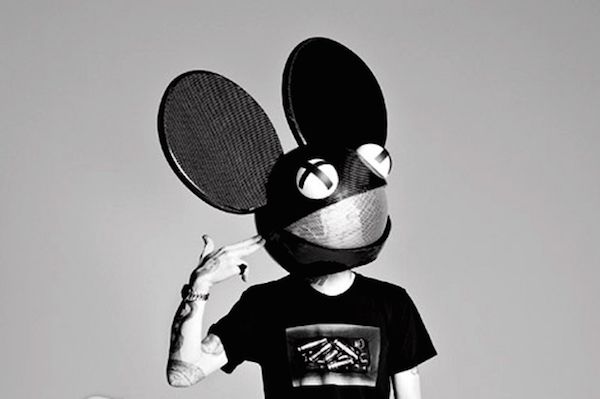 Although the MTV Video Music Awards are still a month away, the recently announced list of nominees has already garnering plenty of attention and caused controversy among some of the world's biggest artists. It all started when Nicki Minaj felt gypped out of a Video of the Year nom for "Anaconda," crediting the absence of a nomination to the fact that her video didn't celebrate "women with very slim bodies" (followed by mindless drama, misunderstanding and then ensuing apologies on the parts of Taylor Swift and Katy Perry). While some people may empathize with Nicki's sentiments on the issue, just as many people can't quite wrap their heads around why the pop star feels that an obnoxiously over-sexed video should warrant qualification for such a lofty nomination. One of the people siding on the latter half of the issue (or so it seemed) is none other than Deadmau5, and, as always, he wasn't afraid to take to Twitter to give his 2 cents.
He started addressing the issues surround VMA noms by tweeting:
Boo fucking hoo. You didn't win a music video award. How much work did you put into that video besides "showing up" again?

— deadmau5 (@deadmau5) July 23, 2015
Followed by a very blunt:  
I don't get it. — deadmau5 (@deadmau5) July 23, 2015
And then brought up this very valid point:
I'm sorry. I just had no idea these other pop stars were directors, DR'S, editors, cg artists and set designers.

— deadmau5 (@deadmau5) July 23, 2015
And last, but certainly not least, added in this extremely warranted opinion:
In a perfect world, they'd be giving music video awards to the directors and producers who make them. Not the tweaking idiot. Oh well. — deadmau5 (@deadmau5) July 23, 2015
(We assume that he meant to write "twerking")
Although his tweets appeared to be somewhat deliberately pointed, Deadmau5 later tweeted that he didn't directly reference Nicki Minaj in any way. He then added "Nor do I fuckin care. I was talking about video awards."
In unrelated VMA news, congrats are in order to Skrillex & Diplo's "Where Are Ü Now" for its 3 VMA nominations, and Flying Lotus and Kendrick Lamar's "Never Catch Me," which received 2 nominations. Best of luck to our electronic music homies at the VMAs, airing on MTV August 30th!