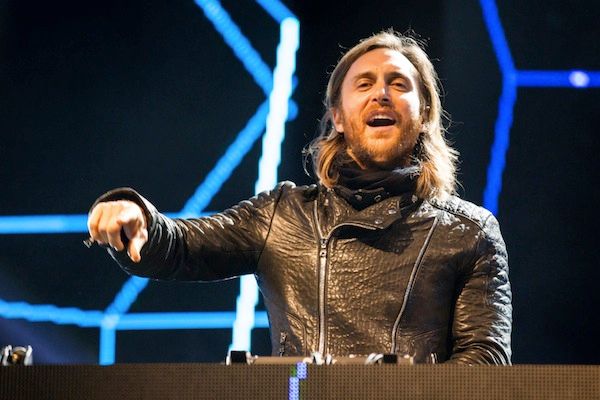 For David Guetta's 'F**k Me I'm Famous' parties at Pacha Ibiza, someone thought it would be a good idea to bring out a live horse during the performance. Unfortunately for the French producer, a lot of people, including deadmau5, didn't think this was a good idea.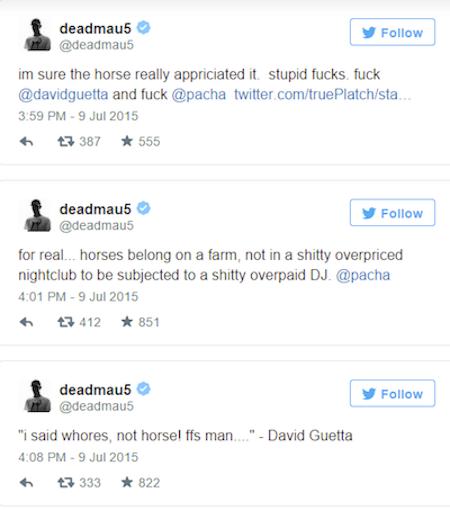 This controversial stunt tied in with the equally controversial Native American theme for the parties. Guetta used a blatantly racist video to promote his events, which included models yelling out war cries while wearing headdresses and buckskin bikinis. The video was eventually taken down, but many still wondered if the DJ was going to continue using live horses during his performance.

Fans even started a petition to try to talk some sense into Guetta and his team, stating:
DAVID GUETTA, the F***me I am famous DJ, rented a horse from a local stable for his thursday shows in the PACHA Club in Ibiza for the whole summer season!

The horse has to enter the big PACHA hall at 4 a.m. in the morning, where a huge crowd of people, drunken and drugged, screaming and sweating, are celebrating their party night. The noise and smell is unbearable for most people, but the more for an animal.
Currently, the petition has over 10,000 signatures and it looks like people have taken notice. A representative for David Guetta has confirmed that horses will no longer be a part of the Pacha performances. The rep states:
"A horse appeared for three minutes — owned by a vet — and with full ear protection and security at the opening. Just like Bianca Jagger at Studio 54," (referring to Jagger's famous entrance to her 1977 birthday) "The club is too busy now. So no horse."
This is great news for both dance music fans and animal lovers, as we all know that the club is no place for a horse.