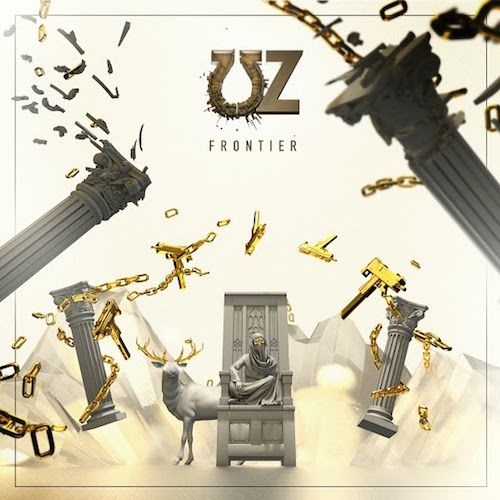 Trap music's most coveted and equally mysterious pack leader, ƱZ, is trailblazing his way into the heart of summer with his brand new release, Frontier EP, dropping July 21st. Frontier features 4 never-before-heard originals from the ominous, bass heavy trap God that simultaneously showcases ƱZ's trademark musical personality while exploring some of his newer sonic influences. With an undeniable knack for 808 simplicity and menacing intensity, ƱZ has made waves in the Trap scene since the beginning of his Trap Shit series on Soundcloud, which has since ignited the interest of top labels like BoysnoizeRecords, Mad Decent, Mau5trap, OWSLA and SMOG. And although ƱZ culminated his 3-year Trap Shit series earlier this month with the release of Trap Shit 23/25 EP, the sub bass superior isn't quite done embracing the cool swag and infectious instrumentals of the Trap genre.
Along with the release of the Frontier EP on July 21st, ƱZ also plans to release a massive BitTorrent bundle containing 45 songs; including his new EP, select Trap Shit tracks, unreleased tunes, remixes, collaborations, and mixes — plus wallpaper, a key to unlock the location of the elusive Trap Shit V10, and a special rap contest for a chance to appear on an official ƱZ release. Then, at 5:00 p.m. EST on the 21st, the elusive and anonymous ƱZ will finally "speak" for the very first time via his own Reddit "Ask Me Anything" session. In other words, be prepared to see the world from behind the mask for the very first time!
Check out our official EDMTunes playlist for the freshest tracks - updated weekly!