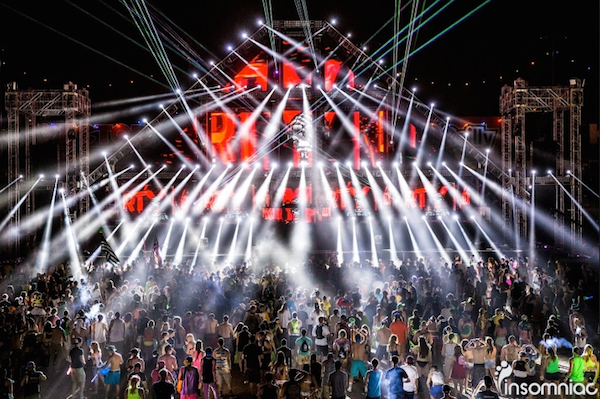 Trollphace has entrenched himself as one of the filthiest producers within bass culture, while Getter reigns as one of the unsung heroes of the underground bass community. Combined, the two artists deliver devastating bass-heavy performances. EDC officials describe the BassPOD Stage as:
 "the proving ground of the Bassrush massive—forged by sound, tempered by fire, and inhabited by a legion of junglists and bass devotees".
When Damon Orienti and Tanner Petulla, a.k.a, Trollphace and Getter, took to the BassPOD stage day one, fans, and EDC itself, were not prepared for the onslaught of bass the collaborative duo had to distribute.
When Trollphace and Getter took over and shut down BassPOD just as quickly. Shortly after the DJs fired up the crowd, their dubstep infused drop brought their performance to not a screeching, but silent, halt. Trollphace and Getter overloaded BassPOD's circuits, causing the stage's lighting, pyrotechnics and computers to fail, immersing the crowd into blackness filled with reticence. The duo shut down BassPOD not once, but twice during their set at EDC Las Vegas.
Following BassPOD's second blackout, the stage experienced a forced shut down for approximately an hour. Trollphace and Getter paralyzed all computers, lighting, microphones, pyrotechnic devices and sound. It seems as if BassPOD's one generator, that's right, one, was unable to handle the stage's full electronic setup. Check out an excerpt of Trollphace and Getter's devastating EDC Las Vegas performance at the BassPOD stage below.