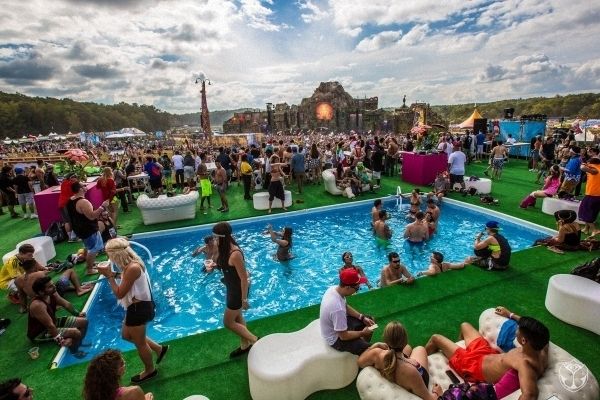 Over the past 5 years, the scale and production levels at festival have skyrocketed. For those who have been attending for that long, it might also be clear that big name brands have stepped into the picture in a big way. Ever been to a festival with a T-Mobile express line, or a Budweiser experience tent? Sure you have, and you would be shocked at just how much companies like those are pouring into the industry.
As it turns out, the biggest 3 in EDM are Anheuser-Busch, 7UP, and T-Mobile. Have you noticed those customized 7UP bottles featuring Martin Garrix or Tiesto? Did you realize that "The Only Way Is Up" was made for a 7UP commercial? You can't escape the reach of these big spenders in today's dance music world. If you've been TomorrowWorld you've likely seen the Bud Light experience tent and the T-Mobile pool deck, but these are only a few examples. While many fans might express concern over this in the abstract, it's important to remember that these companies are helping to bankroll the amazing production that only seems to increase each year. Check out the graphic below and the next time you're at an event, keep an eye out for the brands you see because they're not there for free.
Check out our official EDMTunes playlist for the freshest tracks - updated weekly!