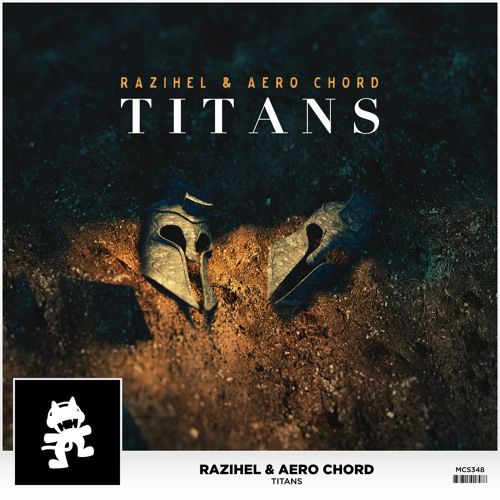 Razihel & Aero Chord – Titans | Beatport
Razihel's anthematic overtones and Aero Chord's tight trap beats meshed perfectly together to create their collaboration, 'Titans' . Razihel has recently venturing out of his past full-on electro style with an awesome gritty/detuned sound, while Aero Chord maintains his trap dominance with a huge amount of remixes including Bro Safari, Jack Ü and Excision. As these two heavy hitting producers are both a part of Monstercat's label, we would expect (and hope) that there will be more collaborations to come in the future.
Entering in on a pitched square lead and subtle drum line, a percussive melody comes into play while trap snares build to the tracks breakdown. A whispering sin wave lead adds a sense of wonder, while a vocal chorus builds tension culminating in a massive bass line full of heavy 808 kick drums, Skrillex-style snares, and catchy high powered detuned leads. As it is a shorter bass line, room is left for an even more empowering bassline as it builds a second time to some hard style mayhem before the second breakdown. Razihel and Aero Chord's 'Titans' provides a glimpse of the promising future ahead of these two producers. Grab this one on Beatport in the link available above if you dig it.