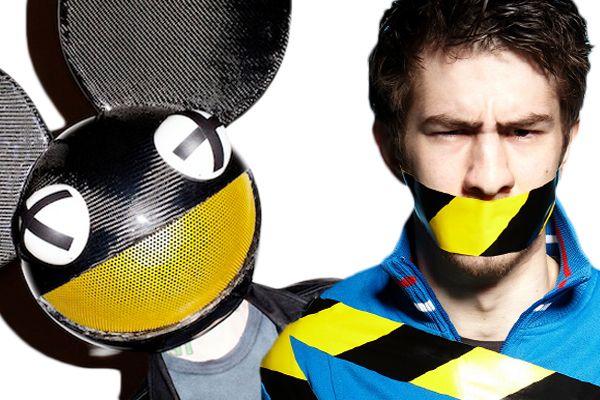 By now you have seen, heard and read about a million different things about Mat Zo putting the entire dance music production community on blast. Yesterday, Carnage strongly denied the ghost production accusations, calling Mat a rat, among other endearing names. Over the last few days, many other DJs and producers such as Rob Swire, Diplo, GTA, Jono Grant and of course Deadmau5 have expressed their opinion. Now it's time to dissect what all of this means for the producers named in the list, the  industry, and of course, Mat Zo himself. In case you have not seen it yet, here is the Mat Zo retweet that started this whole firestorm:
@TheFPIA @KernosT @tstrat1911 Seem pretty accurate lmao?? pic.twitter.com/eNhqIaLznq

— Kloak (@Kloaked) May 31, 2015
>With all eyes in the EDM community now on him, Mat Zo has so far been unable, or unwilling to back his claims. Despite not creating the list, he has put himself in quite a vulnerable position. Deadmau5, being the master troll he is, fired shots at Mat, even though no one has ever questioned the integrity of his productions. Joel went back and forth with Zo on several points, and really took him down a notch. 
well captain public… wasn't really feeling it. Ive managed to keep that to myself so far… but hey, you asked. https://t.co/L5OHDv00a6 — deadmau5 (@deadmau5) June 3, 2015
i have a good filter. https://t.co/J02wfXaZKe

— deadmau5 (@deadmau5) June 3, 2015
First, Mau5 took a shot at Mat's musical talent, suggesting he release music with frequently maligned Spinnin' Records or Will.I.Am of the Black Eyed Peas because it could not pass Mau5trap's talent filter. He did toss Zo some friendly advice, telling him to start his own label and put it out himself if he could not earn the respect of his peers.
.@Mat_Zo here's a thought… start your own label and put your own shit out. At the stage you're at in the game, shouldn't be that difficult. — deadmau5 (@deadmau5) June 3, 2015
I've heard of artists who destroy EDM…. but its kinda refreshing to see EDM wreck the fuck out of an artist from time to time.

— deadmau5 (@deadmau5) June 3, 2015
Who knows what the fallout will be of this absolute shit storm, but at least one person managed to bring positivity into this messy situation. Jono Grant of Above & Beyond believes Deadmau5 and Mat Zo can channel their animosity into one heck of a tune.
@deadmau5 @Mat_Zo you two should collaborate (sorry to be THAT guy on Twitter), but bitchin' aside it's true. Creative studio scrap. — Jono Grant (@jonogrant) June 3, 2015
@deadmau5 @Mat_Zo I'm basing it purely on talent. I am 99% certain what you two would make would be pretty mind blowing.

— Jono Grant (@jonogrant) June 3, 2015
There will always be ghost production accusations, but it will be hard to believe any of the claims until some of the bigs like Tiesto and Armin van Buuren speak up, as well as the guys who can attest to their production ability. For example, GTA came to Diplo's defense after seeing his name on the list, calling him "one of the smartest producers in the world." Only time will tell if Mat Zo has really done significant damage to the future of his career, and you better keep your eyes open for that Deadmau5 x Mat Zo collaboration that we all know is totally going to happen after this.
Hey… we could hope, right?