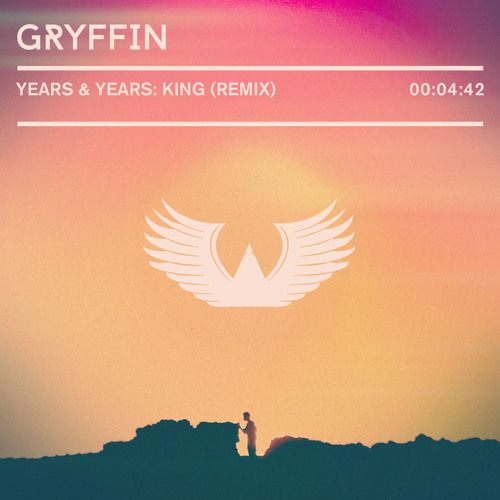 Years & Years – King (Gryffin Remix)
After 3 months and millions of plays, Gryffin delivered a new remix. Another contribution to the indie-dance scene, his remix of Years & Years' 'King' follows the same formula of success and stylistic markings that have brought the NYC producer to every blog's starlight. With his newest addition, Gryffin continues to meet our highest expectations.
The New York producer imbues the song with his characteristic style throughout the track, which becomes instantly recognizable as Griffyn's work through the balance of tropical, cheery synths and modified vocals. He hits hits the strongest chords in crescendoing builds with these edited vocals; but pays his respects to the original by leaving the main lyrics relatively untouched. The song cruises along time as a composition unified by the most prominent and warmest synth, making for an entirely enjoyable 5 minutes. The remix isn't available for purchase, but it can be streamed off of Soundcloud down below. Enjoy!
Years & Years – King (Gryffin Remix)