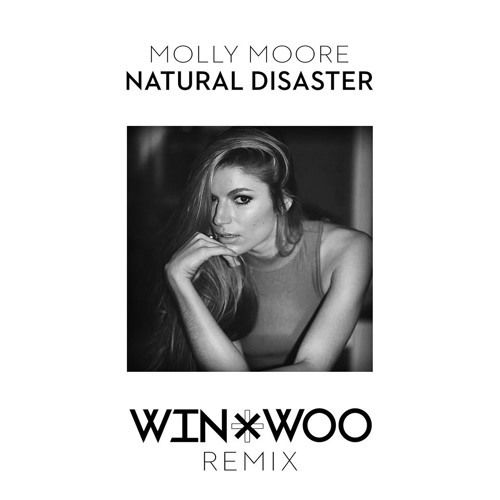 Molly Moore – Natural Disaster (Win & Woo Remix)
With another month, the Chicago-based duo Win & Woo has delivered their monthly testimony as to why they deserve their blog darling status. Long a favorite of many for their well-paced and genuinely enjoyable remixes of source material spanning the indie genre's wide breadth, the two producers continue along their trajectory with their remix of 'Natural Disaster'.
The duo frame their remix around Singer-Songwriter Molly Moore's original lyrics so that their version retains the emotions of the original. That's not to say that the duo shies from clipping and modulating her vocals later in the track; after presenting her lyrics, the duo has a fun run playing with the vocals. This work burns on slower fuel than previous Win & Woo remixes of Phoebe Ryan, Oh Wonder and EVVY. In their edition of 'Natural Disaster', drums roll at a slower pace, breaks take their time to develop, and builds don't lead to electronic explosions. In typically generous style, Win & Woo has made their remix available for free download. You can take advantage of their generosity below.
Molly Moore – Natural Disaster (Win & Woo Remix) | Download