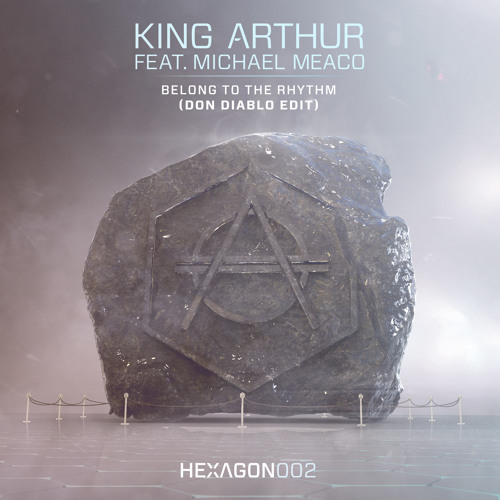 King Arthur ft. Michael Meaco – Belong To The Rhythm (Don Diablo Edit)
Not satisfied with continuously releasing fantastic future house, Dutchman Don Diablo recently kicked off the Hexagon era with a new label and podcast to go along with it. The first release on Hexagon Recordings was a solid hit, and next up at bat is another relatively unknown artist called King Arthur, with Don Diablo's edit of 'Belong To The Rhythm'. The cool thing with these releases is that Don Diablo takes the tracks and puts his own groovy spin on it to bring attention to these new artists.
This track has a nice light-hearted piano intro led by the vocals of Michael Meaco before it pumps up the energy and reaches an insanely groovy breakdown that continues the future house trend without sounding like a cookie cutter breakdown that some have begun to complain about in this burgeoning subgenre. If you're more of a visual type, the music video is also available on Youtube now (Read More to stream here). Don Diablo has a real knack for finding tracks that are a good fit for a day at the beach or a night out at the club, so you should definitely give this one a listen wherever you are and pick up your copy at Beatport now.