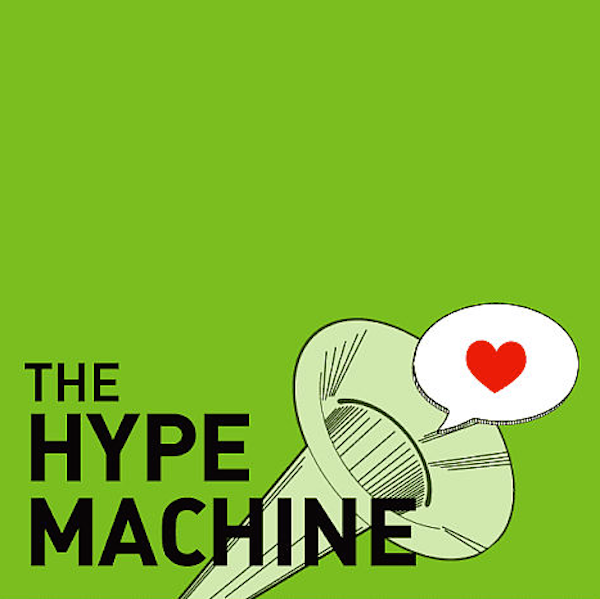 Although the turn of the century may seem like a millennial ago, it was just a few short years into the new generation in which The Hype Machine was born. Anthony Volodkin was a budding sophomore headed down the road of computer science at Hunter College, and was blown away by the fact that so many people were spending their own time writing about music. With so many different digital venues of music discovery, so much must be lost in translation that there must be a better way to bring it all together. Thus The Hype Machine was born, and the game was officially changed.
For those who don't know how The Hype Machine, or Hypem, (who recently turned ten years old) works, it operates as followed. By aggregating the songs that have accumulated the most buzz, from across a wealth of different music blogs, these talked about tracks are listed on the site's homepage where patrons can 'love' songs. As tracks accrue these, the site saves the information to track the most popular songs over the last few days or even a week. This acts as a way for users to discover the hottest artists and productions within days of the tracks dropping, so it's apparent why this can be a game changer for not only the fans and listeners but for the artists themselves.
The above reasons are why artists, PR specialists, label AnRs, and 'ya boiz team' all manically chase down as many heats when their tunes get listed on Hypem. Without being able to track these most popular songs, fan favorites such as Gallant, Jai Wolf, and ODESZA easily could have slipped through the cracks on the larger global markets.
We at EDMTunes would like to extend a happy belated birthday Hypem! So many owe much of their musical discovery to the incredible platform you created, and your site is a valuable tool used by many industry insiders and avid fans alike.