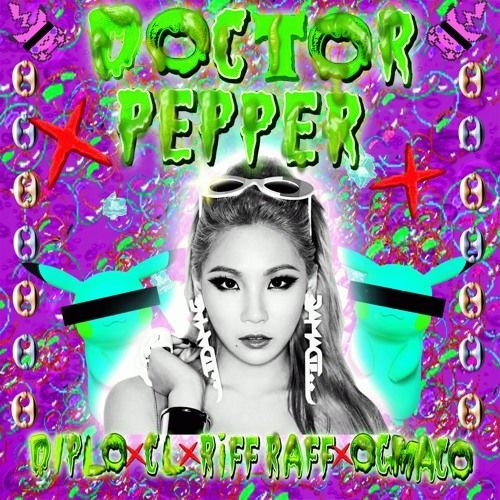 Diplo X CL X RiFF RAFF X OG Maco – Doctor Pepper
One of the greatest things about Diplo heading Mad Decent is that the label boss can produce, collaborate and promote music that at many times would never see the light of day. The superstar has the ability to take and blend a variety styles and genres and whip them up into an extremely addictive track.
His latest tune "Doctor Pepper," a collaboration with rapper CL, who he's worked with before on Skrillex's "Dirty Vibe," Mad Decent's own RiFF RAFF and Atlanta's OG Maco, is no exception to this. With a beat sick enough to start an epidemic and a hook so catchy that it'll be stuck in your head all day, "Doctor Pepper" exemplifies the smooth integration of styles between a South Korean superstar, one of the scene's most eclectic rappers, and one of rap's budding stars that only Diplo would know how make work. The track isn't available just yet, but it will be available on iTunes on May 26. Until then, the stream below will have to do.