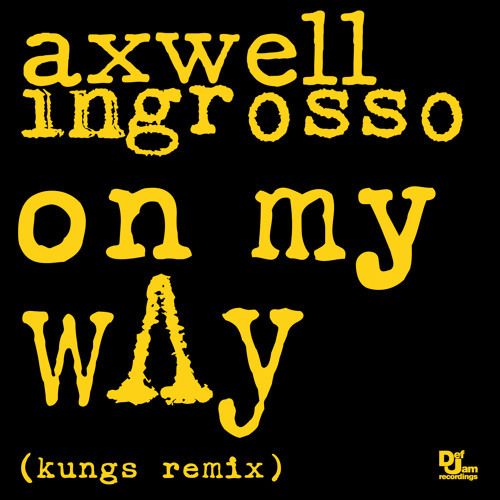 Axwell /\ Ingrosso — On My Way (Kungs Remix)
French producer, Kungs, delivered nectar to our ears this week with his new remix of Axwell Ʌ Ingrosso's 'On My Way'. His new song hits harder than all of his previous remixes, a sign of conformity and respect to the original track's energy.
Guitar rifts, tambourines and a deeb bass provide the song's rhythm, set against lighter, quasi-tropical elements that remind us of his work last year with Jasmine Thompson. Together, these elements give the track its welcoming summer atmosphere. Kungs doesn't break from Salem Al Fakir's original lyrical progression, thus preserving the narrative; but he has fun with a few lines with light vocal effects and clipping. So Kungs maintains the original's integrity, while at the same time exploiting it for its catchiest crescendos. As an 18 year old producer, the carefree lyrics of risk and reward seem to speak to the Frenchman, who expertly juxtaposes the original onto his own style. No official release date has been announced, but you can listen to it for yourself down below.