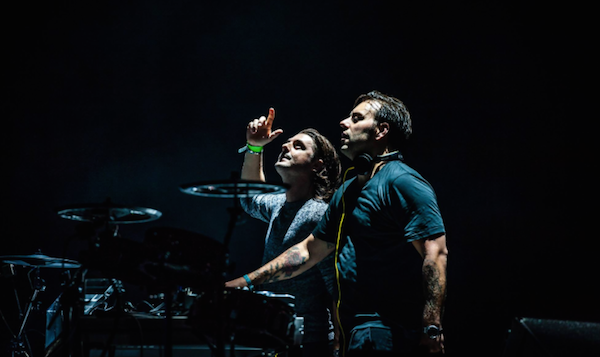 Following the breakup of Swedish House Mafia in 2013, Axwell and Sebastian Ingrosso found themselves in a unique place. Having just departed from a monumental point in any DJ's career, they decided to regroup. The duo were working on individual tracks of their own in a shared studio when they decided they would create an album together. From the album, Axwell /\ Ingrosso was born.
After throwing down some floor-demonlishing sets at Ultra Music Festival, with a handful of other parties in-between, the duo released a short documentary that gives you an inside look into the events that bridged the gap between the regrouping moment with their set at Ultra. In-between, the duo had a chance to play at Coachella which they admit was a massive start point for them, since they see it as the birth of bands who are trying to start new things. Axwell and Ingrosso admit that they feared no one  would show up to their Coachella set simply because of how many other things Coachella offers.
So head on over to Metrolyrics to check out the video in whole and make sure to follow the duos upcoming milestones on their FaceBook page.