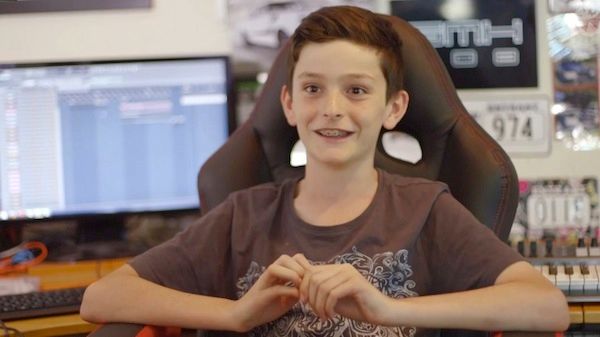 If you don't already know him, 11-year-old Rhys Toms is Australia's youngest DJ. He goes by Black Summer and at his young age, he has quite made an impression on many. Triple J, an Australian Radio station, was so impressed that they featured him, his family and Flume on their YouTube segment, which you can watch below.
More recently, video has come out showing the 11-year-old prodigy performing in front of a festival crowd of over 10,000 people. Black Summer was brought on stage by the host, Triple J's Zan Rowe, to play between sets at Groovin the Moo. Rowe told inthemix that Black Summer's set was completely impromptu:
I asked Black Summer if he wanted to jump up and drop a couple of his bangers alongside me in my booth. His response? "HELL YES".
You can check out a clip of his set below:
Source:
EDMSauce