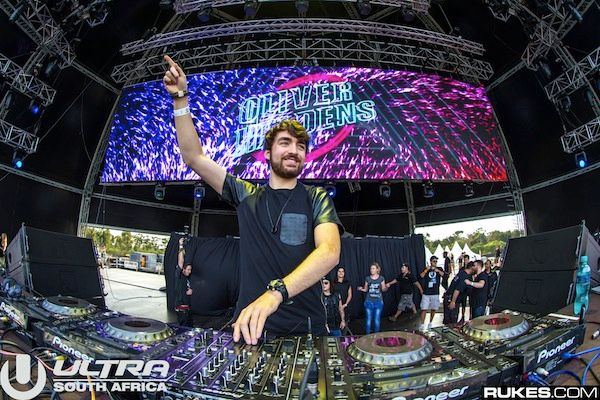 In December of 2013, a relatively unknown producer named Oliver Heldens released a song titled 'Gecko'. No one, not even the Dutchman himself, could have predicted that after just 16 months, he would be one of the hottest names in the industry. It's truly inspiring to see just how much Heldens has grown, but the amount of milestones he has reached over the last two weeks might be even more impressive.
The story begins on Friday, March 27th, when the young gun took the rainy Ultra Music Festival Main Stage by storm (pun intended). For 2014's instalment, Oliver Heldens was in the crowd watching legends such as deadmau5, Tiësto and Kaskade perform and this year, he was up on that same stage dropping his own hits including Beatport chart-toppers 'You Know' and 'Koala' as well as his latest blissful offering 'Melody'.
The next day, he hosted his 'Heldeep Pool Party' at Delano, which featured appearances by Destructo, Chocolate Puma, Sam Feldt, Cazzette and more. Not many artists his age have even considered hosting their own event, but lucky for Heldens, his was one of Miami Music Week's more successful ones.
Now, we're going fast-forward to Friday, when the future house producer made his Coachella debut. For the entire hour, Heldens had the Sahara Tent grooving from front-to-back and even gave those in attendance a special surprise. The producer decided to incorporate some live elements into his show and brought out string players to help him perform,.
To cap off his crazy two weeks, Oliver Heldens is heading to Las Vegas for his Omnia Nightclub debut, where he has a residency alongside the likes of Afrojack, Calvin Harris and Armin van Buuren. It's important to remember that at the age of 20, he isn't even old enough to get into the state-of-the-art club, so it's a good thing he's headlining the show. As intense as these last couple weeks have been, we're sure Heldens will bring his 'A' game to Omnia for what is going to be a Tuesday night/Wednesday morning to remember. You can score your tickets right here and to get in the mood for the big show, check out his full Ultra set below.