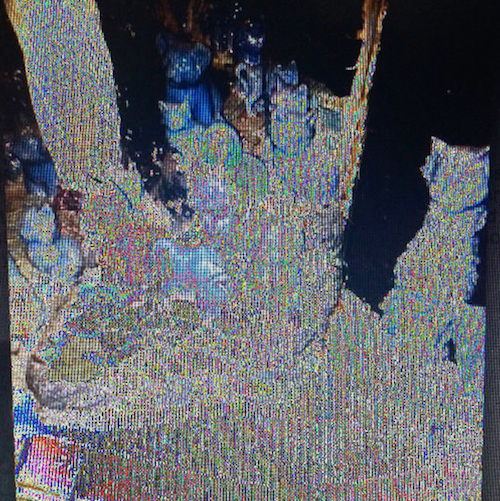 Toronto-based duo, Crystal Castles, is back together, and they've returned with a new single entitled, 'Frail'. As many of you may remember, Crystal Castles seemed to have bit the bullet once singer, Alice Glass called it quits last October in order to pursue another creative outlet. The abrupt departure of Glass left fans wondering whether or not the Crystal Castles was truly finished or if there was light at the end of the tunnel (though the manager hinted at the latter). Undoubtedly, Glass' immediately recognizable voice seemed to be a trademark of Crystal Castles' previous work, but ultimately proved unnecessary for the continuation of the project. This is the statement Kath made on Glass' involvement and departure:
"i wish my former vocalist the best of luck in her future endeavors. i think it can be empowering for her to be in charge of her own project. it should be rewarding for her considering she didn't appear on Crystal Castles' best known songs. (she's not on Untrust Us. Not In Love, Vanished, Crimewave, Vietnam, Magic Spells, Knights, Air War, Leni, Lovers Who Uncover, Violent Youth, Reckless, Year of Silence, Intimate, 1991, Good Time, Violent Dreams etc.). people often gave her credit for my lyrics and that was fine, i didn't care."
Instead of the duo, the song only features the band's producer and founder, Ethan Kath.
Kath's newest production, 'Frail', remains a product under the sam monicker and features vocals from an unnamed singer (not Glass). It has been three years since Crystal Castles have released an album (III in 2012) though this new single should have fans in good spirits about forthcoming music. In the meantime, listen to 'Frail' below.