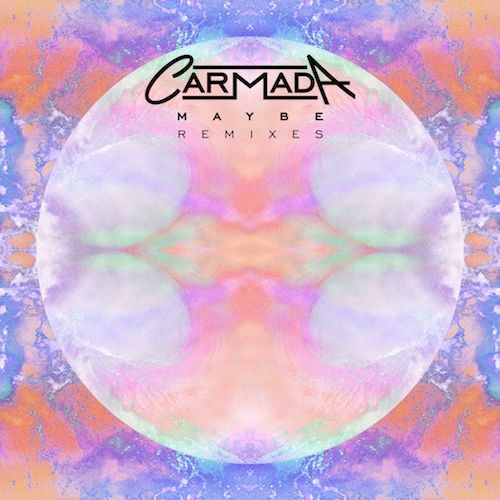 Carmada – Maybe (Elk Road & SLUMBERJACK remix)
After 6 months since the release of their standout track, 'Maybe', Carmada's remix EP has finally been announced. Set to drop on April 16th, the 'Maybe (Remixes)' EP features a varied collection of artists taking on the challenge of remaking the original. The list of remixing producers includes talents such as Pegboard Nerds, Dr. Fresch and Fred V & Grafix. Based on the announcement, Carmada seems to draw from different genres, getting electro+dubstep from Pegboard Nerds, liquid drum & bass from Fred V & Grafix, and a future style from Dr. Fresch.
Yesterday, Elk Road & SLUMBERJACK dropped an electrifying trap makeover of 'Maybe'. The track begins slowly and quietly with a slightly darker and grittier vibe than the original. The two producers make sure to maintain the structure and style of the original before exploding with blaring horns and a massive trap drop. They keep the track fresh by varying up the breakdown to keep the listener on their toes. Elk Road & SLUMBERJACK have delivered a stellar remix of 'Maybe' that is likely a strong indicator of the quality of remixes on the forthcoming EP. For now, you can enjoy this fresh take on the track and grab it on iTunes when it's released on April 16th.