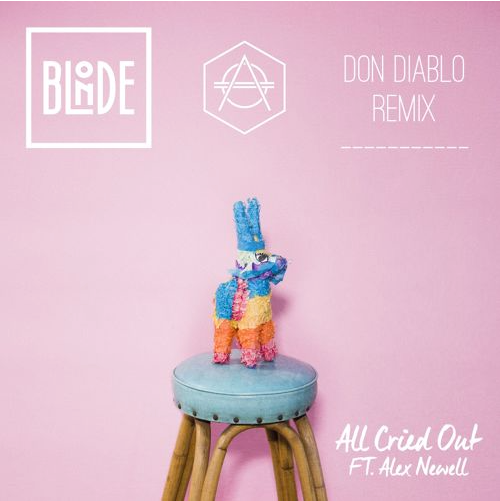 Blonde ft. Alex Newell – All Cried Out (Don Diablo Remix)
Dutch DJ/producer Don Diablo has released an impressive amount of remixes in such a short time, and with each release he has also gained an extensive fan base. It was only a month ago that he released his original 'My Window' on Spinnin' Records, and demonstrated that he could consistently produce great music. Continuing his streak of tasteful tunes, Don Diablo has just let out his rendition of 'All Cried Out', by Blonde ft. Alex Newell.
After listening to his remix of 'All Cried Out', it is clear that Don Diablo never fails to impress us with his remixes and entrancing style. This remix of one of his "favorite tunes of the moment" will surely have you dazzled and maybe even dancing. The upbeat rhythm combined with the vocals and piano progressions make an ideal future house track. If you don't believe me then check out the track for yourself, out now.
Check out our official EDMTunes playlist for the freshest tracks - updated weekly!