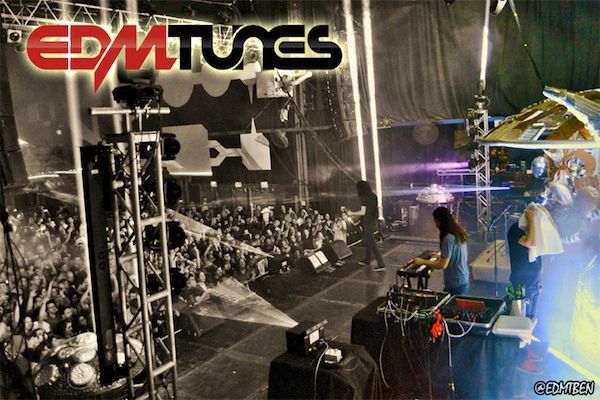 Last Thursday, Infected Mushroom launched their Animatronica Tour at Philadelphia's Electric Factory. We were there to cover the event, get the latest on what's on the band's agenda and find out what Animatronica is all about:
We built a completely new stage, and that new stage needed an entire new theme. It's got a Burning Man vibe to it. People from Burning Man built this stage. It's a completely new show. We brought the live element back; it's full live on stage. We came up with Animatronica because it's a big robotic mushroom that moves. It's being synced to the music. It's a different vibe, different approach. We think it's more live and raw. This show has some hip hop, it has more glitch – drum n bass. It's definitely a different show.
Over the next 11 weeks, the Animatronic Tour, which you can score tickets for here, is set to hit Milwaukee, Omaha, Minneapolis, Royal Oak, Chicago, Salt Lake City, Denver, Vancouver, Boise, Seattle, Eugene, Portland, San Francisco, Santa Cruz, Calgary, Edmonton and Phoenix. The fusion of robots, Burning Man themes and a live band make for an incredibly unique electronic performance.

We met with Infected Mushroom last Summer to talk about the impending release of Converting Vegetarians vol 2. Once we got the scoop on Animatronica, it was time for a follow up on the CV2 release:
Track wise, it's done. It's almost 80 minutes. It's only really weird music. There's a lot of different stuff going on; it has its own kind of genre of non-vegetarian people. It's only us. There's no collaborations. The album is ready. A single is going to come out in the next 2 months.
Converting Vegetarians vol 2 promises to reunite fans with the atmosphere they fell for with the original release 12 years ago. Whenever the genre-defying album is finally dropped, expect it to draw comparisons to Aphex Twin's Syro and deadmau5′ while(1<2). We can't wait.