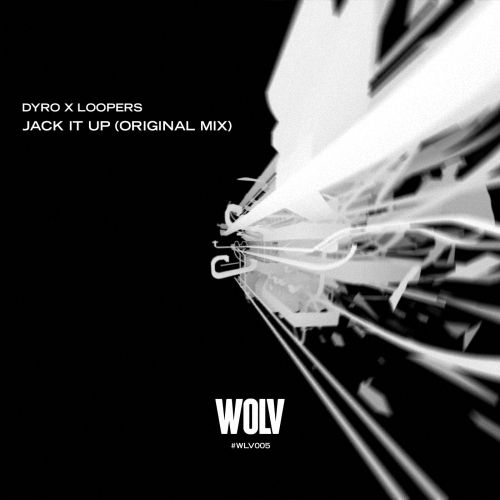 Dyro & Loopers  – Jack It Up
When Dyro first struck out on his own and created WOLV Records, some may have been wondering how the new label's sound would differ from his usual home at Hardwell's Revealed Recordings. Since then, the consistent stream of hard hitting electro releases with emerging talent has demonstrated just how much awesome Dyro had up his sleeve. Continuing in this trend, Dyro previewed an upcoming release with none other than Loopers, who you might recognize from his tracks on Laidback Luke's labels Mixmash and OTW. 'Jack It Up' was first played on Hardwell's On Air Podcast 199, but the official preview has now been posted to SoundCloud.
The preview starts off with a eerie vocal, which you might hear in a Dada Life track, that builds along with synths into a steady rhythm. After a quick pause the synths begin stabbing harder and the drums kick in, all building to an electro drop that is bouncier than you might expect, and a lot of fun at that. The track skillfully combines Dyro's electro energy with Loopers' funkier elements that he undoubtedly honed under Laidback Luke. You can purchase the track when it is released on WOLV Records on January 26th, but in the meantime check out the preview below.