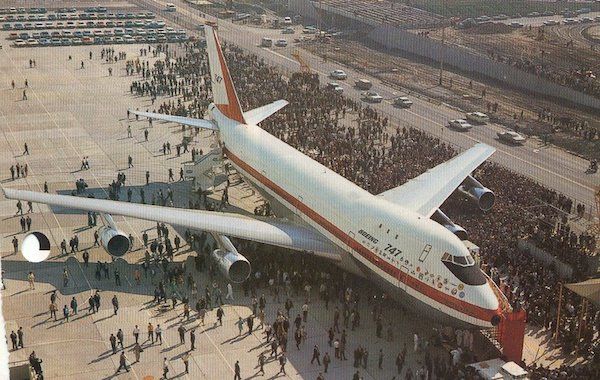 From its massive size, to its even more mind blowing art installations, Burning Man has built a notoriously theatrical, limitless and over the top reputation for itself, and this year's gigantic project may be the one to top it all. This year's Burning Man is set to feature a project of "truly epic proportions"; a real Boeing 747 installation that is currently being modified and worked on by over 100 volunteers to be transformed and act as a massive interactive installation for the festival.
The so aptly named non-profit organization, Big Imagination, who built last year's wooden "embrace structure" are the brains behind this ambitious operation. Project operators explained, "In 2015 we will bring to Burning Man one of the largest and most inspiring art installations the community has even seen. This is a real Boeing 747 that we are modifying into a giant, movable, interactive experience for Burning Man 2015 and many years to follow." Just to give readers some scale: the 747 is 250+ feet long with a tail height that is equivalent to a six-story building and could hold approximately 19 million ping-pong balls or golf balls.
As Big Imagination beautifully described, their Boeing 747 installation is "a destination, transportation and an adventure" that aims to take festival goers "on a trip not only from Point A to Point B, but also from the inner self to the outer self."
Check out a quick clip teasing the massive project below and click here to get involved, donate or volunteer.