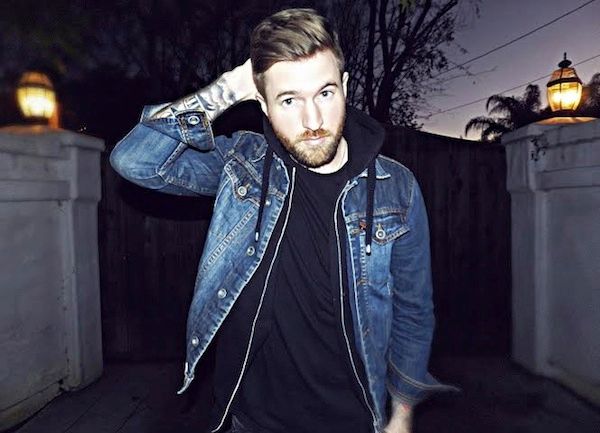 One thing is for certain: contemporary music culture is performer-centric.  The DJ standing on the platform with his name on the club marquee, the band's lead singer who belts out the song you know every word to and the legendary star gracing the stage with years of hits under her belt… It's these people who are society's primary focus when it comes to the music industry.
But how often do you think about the men and women behind the music? The ones who collaborate with the industry's biggest names by writing, producing and providing their vocals? In the same vein they say it takes a village to raise a child, it takes a team to make a bona fide hit record.
Meet RAS, the 28-year-old singer, songwriter and producer who has worked with everyone from Krewella to Steve Aoki, Diplo, All Time Low and 5 Seconds of Summer.  Oh yeah, and he's responsible for Avicii's "The Nights."  When you listen to the track, which is essentially an Irish drinking song meets a more mainstream pop/rock anthem infused with Avicii-brand euphoria, those are his lyrics (co-written with friends Jordan Suecof, Gabriel Benjamin, and John Feldmann) and that's his voice singing every word.
Sitting in his home in Woodland Hills, California, RAS speaks knowledgably about the music industry and its processes but with an affable approachability that makes you feel instantly connected.  One of his favorite lines is "Dude, this is gonna sound nuts," and, to be honest, a lot of what has transpired in RAS's career is what mythic stories about "making it in the biz" are made of.  But it's because a recurring theme in the story of RAS's life is making bold moves and savvy connections.
RAS was born Nick Furlong in Sacramento, California and he grew up in Minden, Nevada, right near the California/Nevada border.  In a small town with few creative outlets, Nick fended for himself.  His career as a vocalist began on a small scale: Nick would buy cassette tapes of popular songs at the local music store, JJ's Ear Candy, before recording his own versions over the instrumentals at home on his karaoke machine.  Using his family's Dell computer, he would copy and paste together layers of beats and vocals, meticulously saving each version as his pieces slowly evolved.  He credits the website www.mp3.com for transmitting his music to a broader audience.  "It was a great platform for independent artists, I just remember so many artists got their start on that website including me.  I used to put my stuff up and eventually a music director from Midway Games caught wind of my stuff and asked me to start making music for video games.  So I started doing that and through high school that was how I made a little bit of money."
After high school RAS entertained the idea of college but decided instead to pursue music fulltime.  He says he was determined to fulfill the "good old-fashioned stereotype story of 'small-town kid moves to LA and makes it.'"  He moved away to San Diego (the closest city to Los Angeles where he had a place to stay) and continued to make industry connections on Myspace and mp3.com.  About every three days, he'd make the drive from San Diego to Los Angeles to meet and work with other songwriters and producers.
He says, "I remember I fell into working with some people where it enabled me to actually get my first apartment in LA.  At that point I didn't take it for granted, I was like I'm going to network and meet everybody and work with everybody and put my songs everywhere.  I used to call record labels and be like, 'Hey David Massey, this is so-and-so who works at Universal and I have so-and-so for you,' and as soon as David would get on the phone I would say, 'Hey dude, I worked for so-and-so but I just want to send you this guy's music, he's really good.'"
All the networking and the cold-calling definitely paid off.  His sounds caught the ear of OneRepublic's Ryan Tedder, who signed him to his label.  RAS describes hearing the news: "At that point it was like all my dreams came true."  His connections in the music industry respect "that hustle that not a lot of people have – you just kind of have to be relentless and so I was.  I guess my relentlessness allowed me to stay.  I've been here ever since."  Of course, David Massey is now president of Island Records, the label that released Avicii's The Days / Nights EP alongside PRMD Records on December 1st, 2014.
Which brings us to "The Nights," the folksy, retrospective drinking-song accompaniment to the sunny, sentimental single "The Days."  Both tracks embody a seize-the-day mentality so it makes sense that they were paired together on the The Days / Nights EP.  RAS and his friends had kicked around the idea of combining an Irish drinking song with modern rock/pop sensibility to create "weird pirate music, sort of like a more mainstream Flogging Molly."  On a trip to Galway, Ireland, RAS starting writing lyrics down in a pub one night.  He says, "It tells the story of where I was.  You can picture me sitting in that bar at that moment with this cold weather and it's crazy and you walk outside and there's not a sound or a person for miles but you walk in and it's just loud, music, clanking of glasses – totally what you would expect. I came home and I went straight to the studio with Jordan and Gabe and as soon as Gabe started playing that lick on the guitar, I don't even know, I feel like I blacked out.  But an hour from that moment we had this song… we just were like, 'What can we do with this?'"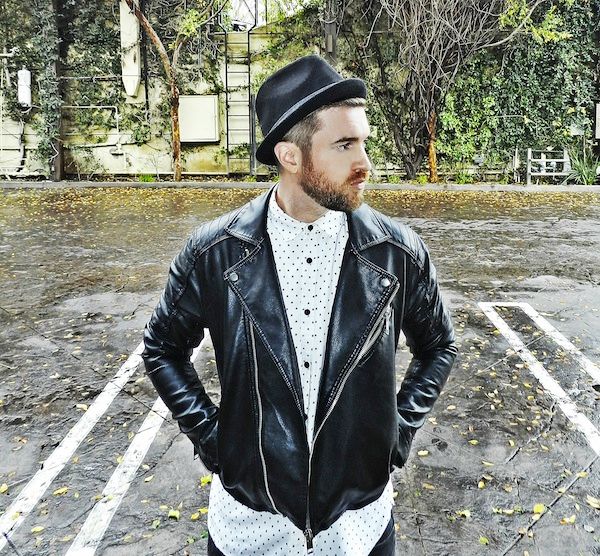 RAS felt the answer was to reach out to Ash Pournouri and Avicii, two men he calls "pioneers in this ability to merge genres without stepping on one another," a task that's easier to envision than execute.  As RAS puts it, "It's a really, really hard and difficult task to be a producer who can take two genres and let them live and cohabitate together without overproducing or making them seem like there's friction in between and they're fighting to compete for the spotlight." He found an old email that had Ash copied on it and sent him an email with the story of the night in Ireland.  Ash responded that he was interested in the track so RAS sent over their version. "I sent it to him and then nothing for a week.  And then out of nowhere he's like, 'I think we can do this, we'll want to rework some things but this is great.'" They began to collaborate, tweaking bits and pieces to create the final product. RAS says Ash is "the only manager and executive producer I've ever worked with in my career who sent me actual music sheets telling me which notes to change and things like that. It was really, really down to the nitty-gritty little details but it made it what it is and it turned it into this great record."
For the music video, RAS envisioned enlisting "professional life liver" Rory Kramer.  He pitched him to Ash by editing together a mockup video from Rory's past work.  From that mockup, Rory put together the final product, which he produced, directed and starred in.  RAS says, "It's a real story about a kid's life and he's doing exactly what I'm telling people to do. I thought it was a great representation of my song."
Growing up listening to hip-hop and rock, RAS's first experience writing for electronic music was with none other than Diplo, writing "No Problem" featuring Flinch and Kay for Diplo's 2012
Express Yourself
EP.  He says, "I was just going crazy and experimenting and he took what I did and flipped it into something completely different." Watching the energy with which live audiences received the record when it was played in person, RAS knew he wanted to continue to work in electronic music.
He worked with Steve Aoki on "Singularity," featuring Kay on the vocals. Steve came to RAS with "Transcend" and explained that he wanted to turn the instrumental version into a single and he needed vocals to do so.  RAS says, "At that time I was so used to writing rock music… for something like that where the instrumental already existed it was really hard. I started studying other songs and listening to a lot of electronic music and I just noticed this thing of very visual lyrics and very poetic sort of lyrics."  With that observation, RAS reworked his original concept for the song, recorded the vocals and transformed the instrumental into the single "Bring You To Life (Transcend)."
These days, RAS is staying busy collaborating with artists as diverse as All Time Low, Hook N Sling and Mr Hudson. He's writing with Krewella for their new album; amidst the controversy surrounding ex-bandmate Kris Trindl, he says, "The girls are growing… the sound was going to evolve regardless." He worked side by side with All Time Low on their next album, Future Hearts, due out on April 7th.  He's also writing with Australian pop-punk sensation 5 Seconds of Summer on their second studio album.
Reflecting on his successes, his advice to anyone else dreaming of defying the odds and making it in the music industry is short and sweet. He says, "You just have to trust yourself and just know what you're doing is what you want to be doing. Just be relentless and be able to develop thick skin, you're going to need it [laughs]."
Photo Credit: Nick Furlong