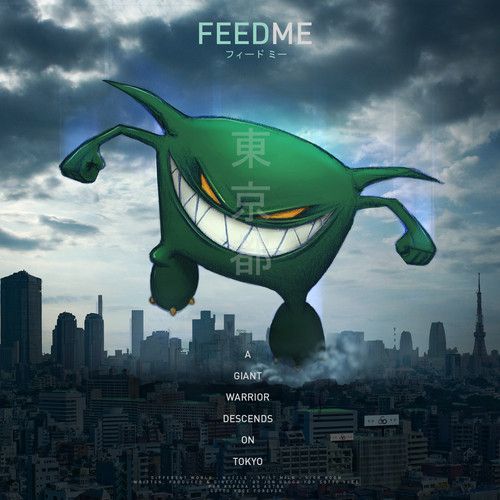 Feed Me – Spilt Milk
It's always a good day when Feed Me unleashes a new song, but three tunes in three days? That's the kind of week we're dealing with, as Jon Gooch has released new music as both Spor and Feed Me in anticipation of his next EP, A Giant Warrior Descends on Tokyo, out February 2nd on his label Sotto Voce. In addition to new music, he let slip via the Sotto Voce Facebook page that there would be tour news coming "very soon".
"Spilt Milk" is everything your heart could desire from a Feed Me tune, straying from the 'Psychadelic Journey' he took last year and returning to his roots. Think Feed Me's Big Adventure. This 4/4 tune brings in the signature stylings that Feed Me has perfected over the years; throaty bass and crisp electronic wobbles with a bit of deep house, creating another Feed Me masterpiece to add to his expansive discography.