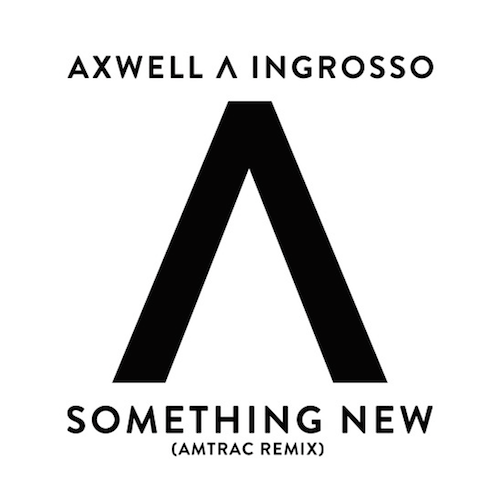 Axwell Λ Ingrosso – Something New (Amtrac Remix)
The resurgence of two/thirds of Swedish House Mafia in the form of Axwell Λ Ingrosso may be the biggest surprise in dance music over the last year. The power duo has released a few singles from their forthcoming album already, and now the remixes for those tunes are starting to trickle in. Joining Robin Schulz as one of the first to remix 'Something New', American producer Amtrac has now put his name in the pot with his official remix.
The original version of 'Something New' is an uplifting progressive house jam that we've come to expect from the two Swedish producers, as they bounce back to their Swedish House Mafia days. Amtrac completely changed its direction with his remix though, while still paying the proper respect to the original artists. He built off the original vocals, but rather than simply changing small pieces, he added deeper melodies and funky rolling synths that successfully spin the song 180 degrees into almost an entirely new tune. You can check out Amtrac's full remix of 'Something New' on his Soundcloud or below, and make sure to stay tuned here for further information about other remixes to round out what is shaping up to be a fantastic remix package.