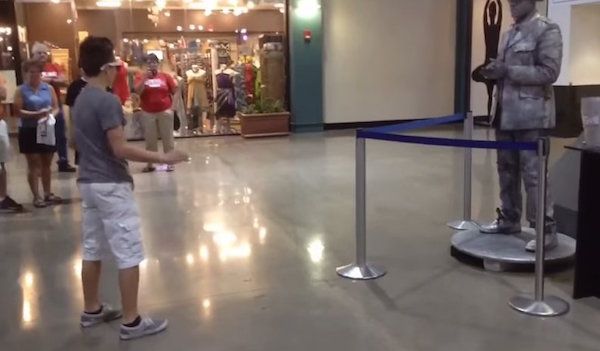 It was a little over ten years ago, that the worlds greatest dance battle of all time took place in the famed movie, Eurotrip. Featuring high level intensity dancing, the man vs. robot scene had seen no match  till now. Let us present to you, Eclipse the Robot versus the stud of all studs, "Noster" the dancer.
Featured in this three minute clip below, the epic dance battle takes place in a local mall with Skrillex's remix to 'Levels' blaring in the background. With both the young man and the robot going back and forth, both prove to be equally as talented as they "pop and lock it" to the beat.
With the teen given space and the robot restricted to just his platform, who would you give the edge to in this dance battle? We say the teen, those glasses are on point!