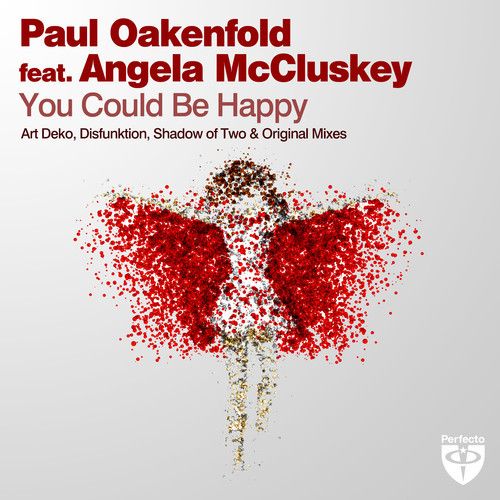 Englishman and electronic music powerhouse Paul Oakenfold is back with a fresh vocal production on his label Perfecto Records with the quintessential raspy vocal stylings of Angela McCluskey entitled 'You Could Be Happy.' The total package spans a variety of subgenres including dubstep, trance and also a contains a couple progressive house takes, courtesy of Art Deko, Disfunktion and Shadow Of Two.
Paul Oakenfold Feat. Angela McCluskey – You Could Be Happy (Art Deko Remix) | Buy
As the lead off remix of the package, Art Deko springs into progressive house territory…with melodies that are reminiscient of old school Swedish House Mafia days, which is cool to hear that sound revisited and further explored in today's modern times. Progressive house maestros Disfunktion offer their own progressive house envisioning of the track, which falls even more on the melodic side of the subgenre with its driving melody, and also includes a level of spaciness due to the levels in the synth structuring.
Paul Oakenfold Feat. Angela McCluskey – You Could Be Happy (Disfunktion Remix) | Buy
Lastly, serving up the trance side dish of the release package, Shadow Of Two drops a hantingly gripping remix of the tune, in the lower realms of the trance BPM spectrum. Composed with a somber overall aura, Angela's scintillating vocal delivery aides in the development of the darker and more brooding trance track. A release that is sure to garner support and plays from across the electronic music spectrum, be sure to check out all the mixes today.
Paul Oakenfold Feat. Angela McCluskey – You Could Be Happy (Shadow Of Two Remix) | Buy