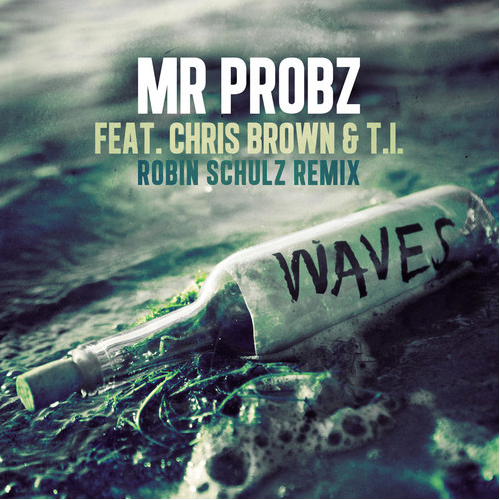 Mr. Probz ft. Chris Brown & T.I. – Waves (Robin Schulz Remix)
It was a little over 11 months ago that the remix to Mr.Probz single "Waves" received a complete makeover treatment by the German DJ/Producer, Robin Schulz. Focusing on a passionate beat and a smooth rhythm, the infectious 120 bpm track could easily be considered one of the top songs of this past summer. Peaking at #1 on the Billboard Dance charts, as well as topping the charts in 6 different other countries, this remix propelled the original version to new heights.
With the summer season coming and going, and the fall season drawing to a close, Ultra Music has released a new rework to the popular remix, this time featuring Hip-Hop's finest, Chris Brown and T.I.. With T.I. throwing down his own unique verse and Chris Brown soft & crisp vocals on the chorus, this new version breathes new life into this ever-so-popular remix. The remix is now available on iTunes.