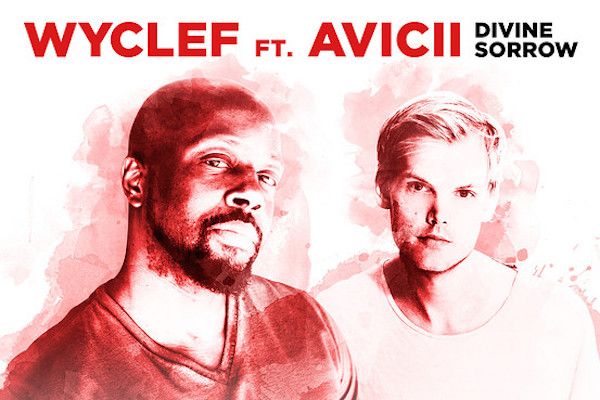 The idea of a potential AIDS free generation is something that continuously becomes more real as the passing months tick by and global awareness becomes more prominent. Since its inception, (Red) has teamed up with countless partners including Beats by Dre, Apple, and Live Nation, in order to further educate the worldwide population on HIV/Aids prevention. This year, (Red) has teamed up with Coca-Cola by sharing the sounds of an AIDS-free generation, featuring some of the best talent the world has to offer.
Today's release comes from two legends of their own trade, Wylcef Jean & Avicii. Both pioneers in their own respective sub-genres of music, the unique combination of reggae vocals paired with the sounds of Avicii's distinct production ability makes for one awesome track. With the title seemingly saying it all, "Divine Sorrow" focuses on powerful lyrics that are meant to be celebrated and danced to, in the spirit of overcoming tomorrow.
With other artists such as Bono, OneRepublic, Deadmau5, Aloe Blacc, and Queen, set to contribute songs to Share the Sound, we want to know what your thoughts are on "Divine Sorrow"! Do you like this collaboration between Avicii and Wyclef Jean?