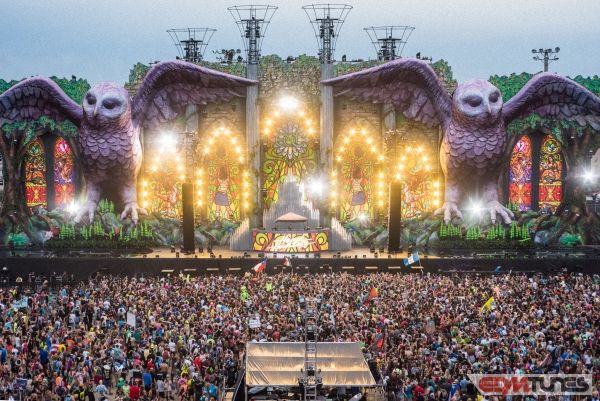 About a week ago, Orlando was home to Insomniac's world renowned Electric Sky for the 4th annual Electric Daisy Carnival Orlando. The weekend saw a stacked lineup, awesome stages, great music, and amazing energy. But what am I saying that for? You've read those same words in some form or another for pretty much every dime a dozen dance music blog review, preview, and event coverage of practically every major music festival. EDC Orlando did extremely well what plenty of music festivals do sure, but what really stuck out about this festival that you wouldn't know if you were one of the unlucky little ravers that couldn't attend, is take 5 pretty big risks that paid off in the form of easily being the best EDC Orlando to date and further cementing Insomniac's claimed ground in the Sunshine State.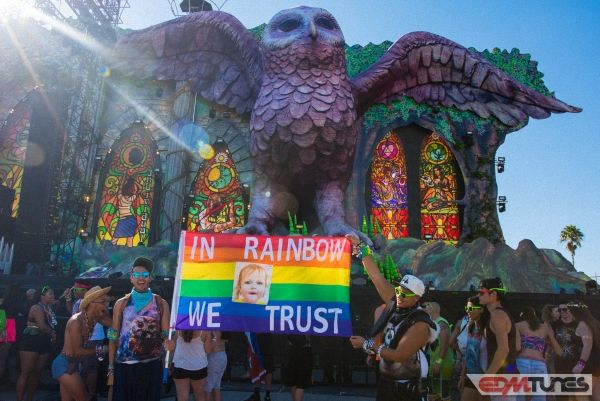 1. It's a Wonderful Time of the Year
Florida is the only state on the United States mainland that is blessed with the climate type geographers term "Temperate Tropical". This pretty much means its never cold here. Sure, Floridians may complain for a month and a half out of the year for having to wear a hoodie AND a sweater (poor souls), but in comparison to the rest of the country they might as well be walking around in flip flops and tanks all year 'round. Granted the seasons spring and summer are when most young people have the most free time to attend massive music festivals, the immense heat will always be a pretty unwelcomed guest. Pasquale Rotelle and his team at Insomniac for the past three years have thrown EDC Orlando during the first week of November, and while the rest of U.S. is beginning to feel the first unforgiving bite of the Winter cold, the entire state of Florida feels like a house that has the A/C set a little low. Both days of the event saw highs in the upper 70's and lows in the upper 50's, meaning dancing your head off with tens of thousands of family members wasn't feeling all that brutal. Having a festival at this time of the year while not being "festival season" adds to the experience by bringing the comfort of cool relief where one may typically be drained from the beating of the sun, and taking a few more water breaks than desired.
2. A Not Quite Expected Lineup
A great old secret of dance music is that after a few years of being a fan you begin to gain enough knowledge to predict the future….. That future may be restricted to only festival lineups and what DJ's will probably end up beefing on Twitter, but the future nonetheless!!! As the months roll along and you begin to see what big DJ's release successful albums/EP's, or what hot new producer is on the rise from how many acts are playing "the prodigy's" new single, you begin to realize you can for the most part piece together at least a good chunk of Ultra's phase one lineup or fathom up a decent number of the DJ's that'll be rocking Coachella's Sahara Tent that year. However any dance music buff would agree that it'd be hard to predict that utter legends like Techno Pioneer Green Velvet & Electro Hero Sir Bob Cornelius Rifo (The Bloody Beetroots) or quickly emerging from the underground acts Alesia & Must Die! would grace the Orlando Festival's lineup. EDCO brought acts with the hot hand in 2014 that you'd see again and again like Above & Beyond and Knife Party but where it chooses to once again stand apart is by booking acts that catch your attention not only by recognition but as a name you haven't already seen on Ultra or Tomorrowland's lineups, making the event all the more appealing to those tough to satisfy music snobs.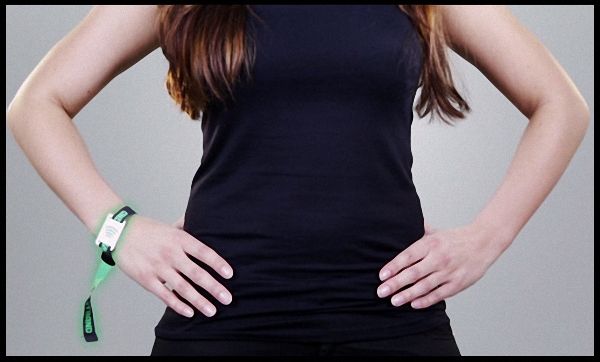 3. "That'll Be One Wristband Scan, Please"
Now it's well known that mega festivals Tomorrowland and TomorrowWorld have utilized a cashless, wristband scanning system for festival-goods purchases before Insomniac tested the concept out at EDC Orlando, but circumstances of the method being used are quite different. With Tomorrowland and World being a 3 day festival in a considerably rural area where many of the attendees choose to camp on festival grounds and utilizing this cashless system is for the most part done out of necessity more than choice. EDCO is a 2 day non-camping event placed smacked dab in the heart of one the biggest cities in Florida, and luckily it would seem the Daisy Dollar system for the weekend worked out well. Lines moved quickly and efficiently in comparison to previous years or festivals on a cash system and well establishes that the buying and selling of festival merch and food with RFID wristbands as a medium is something that can work in a festival like EDCO for the better. The only critique one may be able to come up with is allowing some essentials such as water purchases being cash and cashless for a little extra safety of attendees!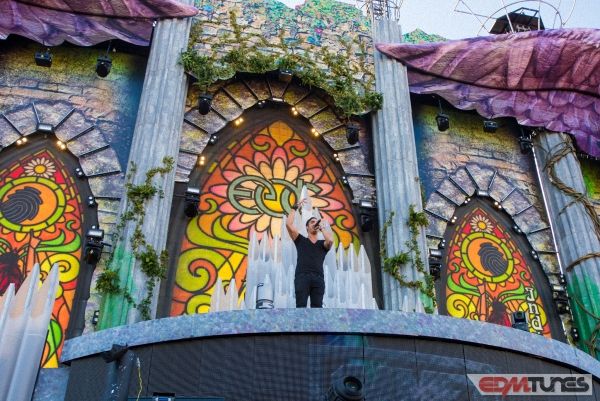 4. Involuntary Learning
Perhaps the biggest thing Insomniac did to separate EDCO from everyone else was bring just the right amount of variety in the lineup to the point where attendees almost have no choice but to get a taste of something they're not too used to. One of my friends that attended is a complete newcomer to EDM; and in the year 2014 I'm sure we all have one of those. You know the deal, doesn't know much outside of big room house, Hardwell being "#1" according to a magazine, and how much fun trap is to dance to. But needless to say I was ecstatic when I saw her not standing still for a single minute of Harvard Bass's set at Neon Garden on the 2nd day, and I was even more thrilled when she told me on Monday that it was by far her favorite set of the weekend and that, as of now, techno and traditional house was her go-to genre that she's extremely eager to learn about. It's an extremely common misconception that a bigger lineup is always a better one. That big-time producers that have reign over Beatport top 10 or even the names you hear snooty and seemingly all-knowing dance music snobs incessantly shouting from the mountain tops are what you need to make a good lineup. What insomniac did with EDC Orlando this year so well was primarily bring a lineup that will pull mainstream lovers and music connoisseurs in alike and feature an extremely unavoidable amount of acts well placed throughout the weekend that will undoubtedly make most attendees say "I guess I'll check this guy out while I'm here waiting for [insert favorite DJ here]". Sounds like a perfect musical-pallet expanding environment to me.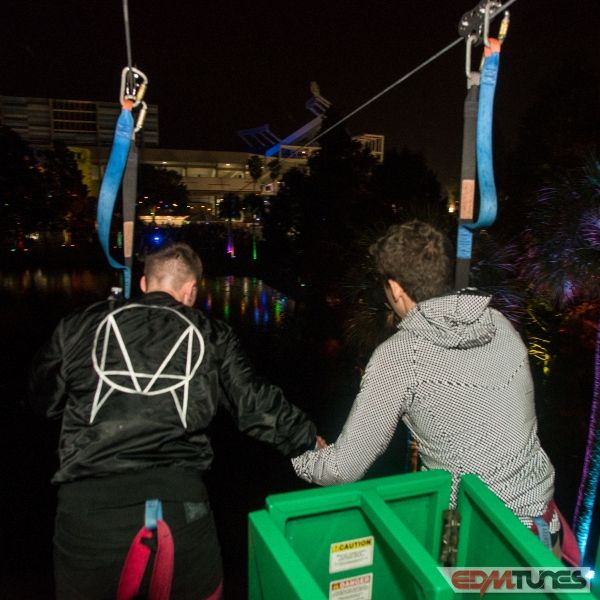 5. New Friends From Close to Home
Disclaimer: I am in no way saying driving 8 hours to go to a festival where you meet possibly the coolest people from a state 10 states away from your apartment during a magical weekend, begging the question why did this wonderful rave family have to live so far from you isn't an awesome and memorable experience, it really always is. But meeting a lot of people who you can potentially build a long lasting friendship with thanks to proximity is a really nice convenience too! Once again, thanks to the time of the year an extremely large portion of EDC Orlando's attendees were Florida residents. Many would agree that one of their favorite typical occurrences that happen at a festival is to meet new friends along with expanding and mixing rave families. This creates a kind of personal party for Florida ravers, building easier and more frequently interacting newly formed friendships between fans of the music.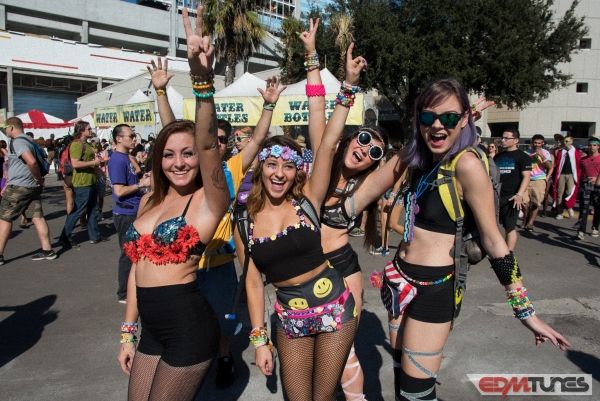 So in typical event review closing, EDC Orlando gets a two thumbs and a big toe thrown in for good measure for being the best one yet and getting their people to mark their calendars for the next one. Is it Ultra? No. If you went to Ultra should you skip EDC Orlando by default, that's a big hell no for every reason listed here and more. But what can safely be said about this 2 day party in the heart of Florida is that it's definitely here to stay and here to deliver things you're not gonna get at your typical basic music festival.
Photo Credits: Photogravi