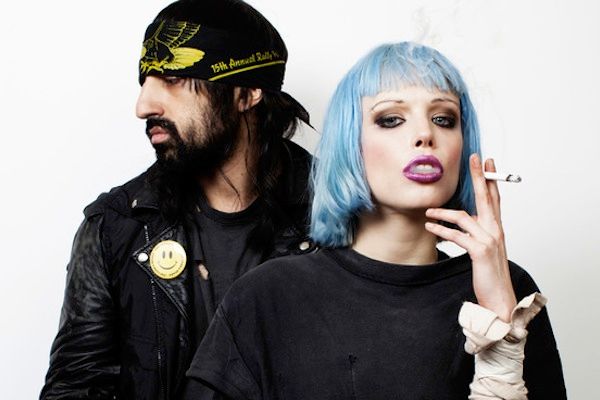 Electronic music's earlier days were forever altered by the visionary
Crystal Castles.
Vocalist
Alice Glass
and producer
Ethan Kath
crossed paths in 2003, when Glass was at the ripe age of only 15. The Toronto-based pair were far ahead of their time in terms of production techniques, sphere-heading the indie/dance crossover with a signature sound beyond the delineations of any particular genre. Crystal Castle's live shows were as unpredictable as their tracks, tinged with the same excitement that the duo managed to bring into their unorthodox, yet melodic sound. While two years have passed since Glass and Kath have released new music, Glass took to
twitter
early Wednesday morning to announce that she will be
leaving
the group. Her reasons include a solo-career in sight, as well as seemingly insurmountable differences with her former band-mate, Kath.
"I am leaving Crystal Castles.
My art and my self-expression in any form has always been an attempt towards sincerity, honesty, and empathy for others.
For a multitude of reasons both professional and personal I no longer feel that this is possible within CC.
Although this is the end of the band, I hope my fans will embrace me as a solo artist in the same way they have embraced Crystal Castles."
-Alice
While the future does not sound promising for the potential return of Crystal Castles, their large imprint on electronic music is undeniable. Check out their classic video 'Sad Eyes' below, and revel in the nostalgia of their mind altering songs here. You will be missed, CC.