TomorrowWorld is right around the corner, and that means it's time to make some lists and decide who you want to see, who you don't want to see, and who you would see over someone else. While it's pretty hard to go wrong at such an epic festival, and we'd be hard pressed to say that your time would be ruined if you didn't see one act, it definitely helps to have a rough outline of acts you want to catch.
I'm a large proponent of seeing artists that that you can't see in your home town. Chances are, Skrillex, Diplo, Kaskade, Zeds Dead, etc are all going to be touring relatively near most of you, barring those living in bumf*ck nowhere. On the other hand, artists like Maceo Plex or Jamie Jones generally do not have many tour dates in middle America, and unless you're living near New York or Los Angeles, you're probably not going to get a chance to see these house maestros outside of a major festival. With that in mind, we've gone through the TomorrowWorld schedule and picked out a handful of acts we imagine you'd appreciate seeing at a festival. We've tried to stay away from mainstream/ main stage acts, as we don't need to pump up Martin Garrix for you. Let's face it. Your basic ass is probably going to be right there rocking out to 'Animals' (not that there's anything wrong with that).
Note: This isn't some sort of must see list, and there are plenty of acts that you should go see that aren't on here. This is simply a collection of artists that you may otherwise not think to go to in exchange for a bigger name, which TomorrowWorld has plenty of. It's why it's called 'Off The Beaten Path.'

Alvin Risk – The OWSLA veteran's moomba-heavy style caters nicely to an hour long festival set. Alvin is very capable of keeping a crowd's attention very much on him for an hour with an assault of bass-heavy, high frequency manipulations and OWSLA bangers. It's not for the faint of heart, but if you're TomorrowWorld Main Staging it all day anyways, you'll feel right at home amongst Alvin's smattering of high energy vibrations. He may even sing, which for the record, is awesome. A truly multi-talented artist, look out for his 'Try It Out' takes and 'Eyes' remix.
Beckwith – Paul Beckwith's brand of house music is enthralling, with a range that outdoes almost any DJ out there. The veteran artist will pull out old school tracks that you would never otherwise here left and right in his sets, along side his eclectic discography of originals that range from Anjunadeep-styled melodic house, to flat out dance floor burners. You'll be able to catch him on the TomorrowWorld Anjunadeep stage along with current Anjunadeep throbs 16 Bit Lolitas and Lane 8. Check out his mix for Huxley's Rinse.FM radio show below as a warmup for what will without a doubt be one of the best house sets of the festival.
Claptone – The mysteriously masked house DJ pair have definitely begun making rounds around the U.S of late, so his spot on this list is a little…against my above criteria, however, the man (men) is a top tier house talent that is not to be missed regardless of this fact. Tracks like 'Ghost,' 'No Eyes,' 'Cream,' 'Sundream,' and 'Wrong' have seen rounds in the majority of top house DJ sets, and that's not even an understatement. The fact that I can confidently say that a majority of top RA-listed DJs play this man's music every week is an ode to the brilliance of this mysterious producer duo.
Perseus – French Express is a big deal label in underground house music at the moment. They are one of the leading taste makers in the game right now, and with tracks from top producers such as Isaac Tichauer, Moon Boots, and even a Lane 8 track. Perseus, aka Leon Oziel is the reason for that, being the founder of the exemplary imprint. His style of groovy, jazz-infused brand of future house is delightful, and his set is bound to feature tracks from the above mentioned artists. One of the more interesting bits regarding French Express is there undying commitment to their own style. The label doesn't take demos, nor do they blissfully bloat their artist roster; the official lineup is only Jonas Rathsman, Isaac Tichauer, Moon Boots, and Perseus. They keep their culture close to home, and that's exactly how they have cultivated one of the most forward-thinking sounds out there.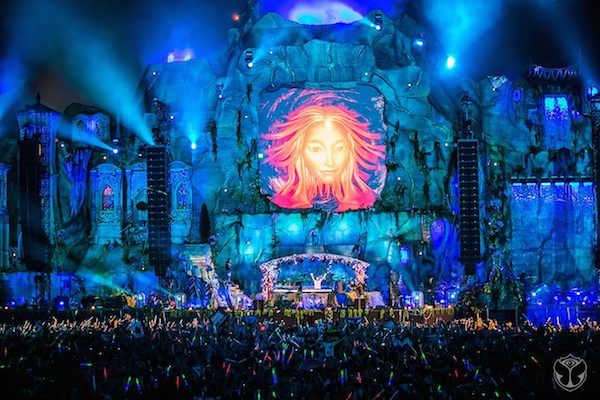 Pete Tong – Do I really need to go into much detail here? Pete Tong is the curator of dance music for our generation. He has all of the hits, all of the classics, and all of what you're going to be listening to for the next year. The man, the myth, the legend, the host of the Essential Mix.  He doesn't tour all that often, so if you have time, check out the undisputed Prime Minister of dance.
Simon Patterson – Simon Patteron is big. Everyone knows who he is. If you live in Europe or follow proper house/ trance closely, that is. Again, he's just one of those artists who is immensely talented -and popular- he's just not in the "EDM" sphere that much. And there's nothing wrong with that, but if you're still entry-leveling dance music, Simon Patterson should be the next act you take a serious look at when opening up your shell. Mr. Patterson has a slew of some of the most popular tracks in dance music, especially in DJ sets  -he has 15 consecutive Beatport #1s (yes, you read that correctly)! On top of that the man has a BBC Radio 1 residency. Here is a link to his Soundcloud, and you'll find a playlist of his originals below. You're welcome.
Popeska – Wolfgang protege and Kindergarten records staple, Popeska follows in the footsteps of the Kindergarten label boss by not adhering to the ever-popular EDM standard of playing the same 20 songs in his set. Eclectically switching amongst originals, remixes, and records from other Kindergarten artists, you're probably not going to hear a Dimitri Vegas and Like Mike track in Ralf's set, and for this list, that's a good thing. You can go to literally 95% of the MainStage sets to hear that ish. If you want to hear a sound that is still distinctly "EDM," but isn't of the top 40 variety, Popeska is definitely worth an hour of your precious schedule.
Lee Burridge – I can't really say much about Lee Bu here that hasn't already been said a million times over within underground house circles. The man is a legend, an absolute veteran, and as humble as they come. He's been actively DJing since the mid 80s, and has been a top 10 name in both the Resident Advisor and DJ Mag lists throughout his long, winding, crazy, groove filled road. A DJ's DJ without a doubt, it would be an insult to you and to house music in general if you can't carve out an hour of time over three days of TomorrowWorld for Lee Burridge. A Robot Heart regular on The Playa, I've linked what is without a doubt one of my favorite sets from the man.