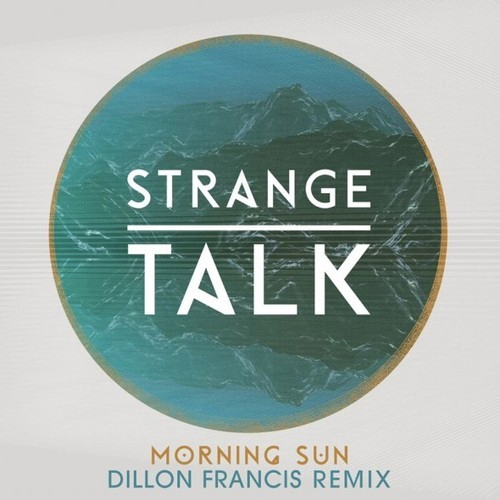 Morning Sun – Strange Talk (Dillon Francis Remix)
Moombahton king and resident EDM funnyman Dillon Francis is behind the next fantastic remix of Strange Talk, conquering their hit Morning Sun. However, this remix is anything but a moombahton tune, and we're not complaining, as we've seen Dillon take on a plethora of genres and produce great outcomes. Diving into the electro house groove, Francis slows it down on the remix that he says is "one of the happiest remixes I have ever made in my life!" He slowly builds the track underneath untouched lyrics, setting up the drop with a snare progression.
Strange Talk had their remix potential put on the map after The Chainsmokers revamped their hit 'Young Hearts.' Francis is well known to listen to Indie bands in a search for inspiration, and he definitely tapped into that endless stream of inspiration on this 'Strange Talk' remix.
Dillon is among a bevvy of dance artists that will be releasing their debut album in the coming months. His effort is called Money Sucks, Friends Rule and is available for Pre-Order on iTunes. If you pre-order now, four songs off the album will immediately appear in your library, and the rest of the album will arrive on October 28. Check out Francis' atypical remix  of 'Strange Talk' below, which you should download on iTunes while you're already there pre-ordering his album.