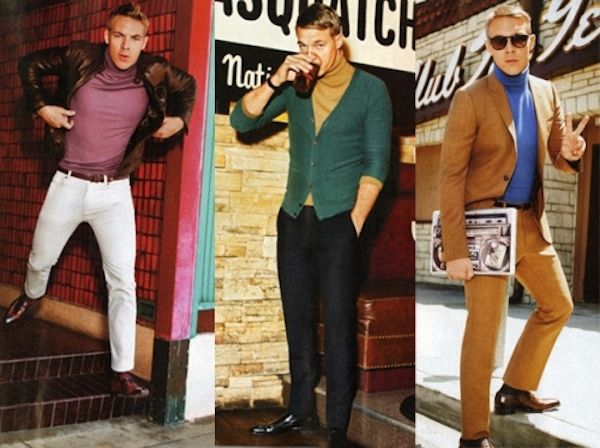 The EDM blogosphere has been obsessed with diplo's latest "faux pas", allegedly getting booed at Burning Man. He played "Turn Down For What" (a Billboard #4/#1 Dance Hit) at Robot Heart, a Burning Man camp/soundstage. Pulse Radio & Consequence of Sound were two of the first sites to break the story, which metastasized and quickly became the only thing dance music internet was talking about. A bunch of armchair DJs & bloggers gleefully complained about how diplo had no crowd sense and didn't "get" Burning Man, had no idea what minimal tech house (the scene Robot Heart caters to) was, and on and on. By the time Burning Man attendees woke up in the default world Wednesday morning, the internet had exploded about this to the point that you could be convinced nothing else actually happened at Burning Man except "Turn Down For What." While editors, bloggers and site admins high-fived each other for getting the scoop, the important people (i.e. the burners who were there, <insert famous person here>) offered commentary on why he did what he did. There's a whole lot of meta-discussion about how this track selection was a mistake, which I find to be taken at this point, something just assumed. Like, OBVIOUSLY that wasn't the correct choice. Frankly, the idea that this was a mistake is hilariously incorrect. Anyone making it clearly has no idea just how big Diplo has gotten and how much of a social media master he's become over the years.


The implication that Diplo, a globally recognized DJ, tastemaker, pop track producer & media personality that has performed in front of tens of thousands of people, year in and year out, would misread an audience and play a track that didn't fit the "room" by accident is essentially impossible. Diplo has been performing for more than a decade. Whether he's performing at a Mad Decent Block Party, headlining Ultra Music Festival, performing with Skrillex as Jack U, or rocking out on BBC Radio 1's Diplo & Friends show, he knows exactly what he's doing. This is a guy who has been at the forefront of a fusion of global/Miami  bass, hip hop, trap, reggae moombahton and dance hall for years. The tracks he selects are the ones you & everyone you know dance to, whether you like it or not. "Forget Turn Down For What," anyone remember "Pon De Floor?" Oh that's right, that track from 2009 that you heard it last weekend.  Remember the "Harlem Shake," or as I like to call it "The 2013 Ice Bucket Challenge?" "Harlem Shake" came out on Mad Decent. Oh yea, that and produced Paper Planes by M.I.A., which was so big it single-handedly convinced people to see Pineapple Express (Don't play).
What no one realizes is that diplo really doesn't care what the blogs, media or ravers think. He was getting girls to tweet & instagram him twerk pics years before Miley Cyrus became a household name. Trust that he's been dealing with haters before anyone got concerned about the VMAs. Consider that same artist, known for "twerking" and the like, can drop a compilation called
Random White Dude Be Everywhere
via his own label with Pitchfork
posting
 about it. Dipo has spent the last several years building Mad Decent into the behemoth that now cannot be ignored and has the social media network  to remind you. When you've got 1.26mill
Twitter
followers, 1.27mill Likes on
Facebook
, 760k
Instagram
peeps & 4.25 million (that's not a typo)
Soundcloud
followers, you can make things happen. I bring up these numbers because I want to illustrate just how effective diplo is at generating buzz and building a fan base. A fan base that will eat up stories like "diplo did something crazy!" a la dropping TDFW at a camp that caters to minimal tech house, i.e. the polar opposite sound.

When someone bothered to ask him, diplo confirmed what I'd thought when I heard about it. It was an inside joke that everyone involved was down with. This is what people who haven't actually been to Burning Man don't know. If you make it there, you know about different genres of music, and you're hardy enough to handle a little jostling on the dance floor. I guarantee you that at some point, someone was all "Yo Diplo, you should play "TDFW at Robot Heart." And everyone laughed, and Diplo started thinking and scheming, as he does. And then much later, it was dropped, for probably the sole reason that Diplo wanted to see what would happen. It provided enough amusement for the DJ, his crew and the people who were down with randomness that it was worth it. There was also the unforeseen (except probably by Diplo) consequence of the internet exploding in an orgy of misunderstanding and spin. Which results, eventually, after the dumb yelling dies down, Diplo looking cool/connected and most importantly, UNDERGROUND. He was playing at Burning Man, the festival your average EDM listener has only heard of. Just think, your favorite DJ, goes to some crazy mecca of parties and plays a track YOU like, and the people (who are probably older/have more money than you) boo him? Forget them, hooray Diplo! He stays relevant, is on the social media channels the younglings are on AND DOES COOL SHIT! He's Kanye without the world-ending superiority complex, and we're all better for it.
This is the genius of Diplo and the Mad Decent alternative to rave culture. He & Skrillex understand that people want to have a good time, not be forced along some genre-based lines that come with their own fashion, intoxicants and aesthetic. Not only is he right,
but the smart money knows it
. Dude is working with more celebs and pop-stars than you think and the Mad Decent tour cleared 63k tix this season, capping it off with a freaking boat cruise. The
non-raver
makes a case for his events and
doesn't care if you're down with kandi
, because his crew doesn't need yours. His party is big enough that you don't need to like T"urn Down For What." Really, it's cool. He'd really like for you to come, cause he thinks you'd have a good time, but if not, that's fine. He won't be too hurt. He'll be busy releasing crazy amounts of stuff and being one of the most important producers in LA. And if you don't believe me, check Madonna partying with him in the background of this
Insta clip coming from Billboard this week
. This dude is going places, and Calvin Harris better watch his back, because Diplo is coming up behind him fast.
Wes, I think you don't need to worry about staring at your dinosaur tattoo, thinking you've failed, ever again. The Category 6 Pluricane can't be stopped.