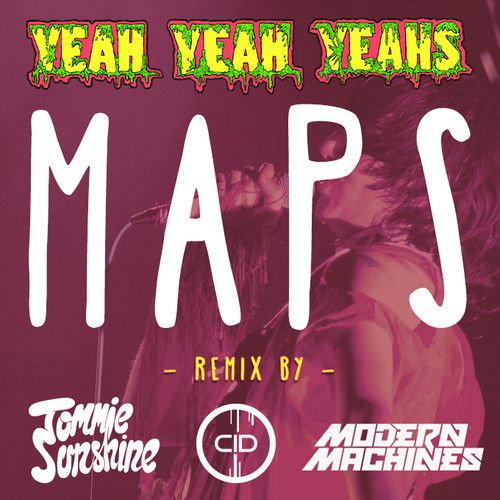 Yeah Yeah Yeahs – Maps (Tommie Sunshine, CID & Modern Machines Remix)
What started out as a couple of back-and-forth Instagram comments has resulted in an incredible progressive remix of the iconic indie ballad Maps, by the alt group Yeah Yeah Yeahs. As Tommie Sunshine explains in the track bio, the New York-based House duo Modern Machines asked him to collaborate on the rework, and Tommie, with a long history of love for the original, brought CID in on the effort and happily obliged:
"…some of these guys (including myself) used to play this end of the night track a decade ago in the Lower East Side of Manhattan so its meaning has many layers to all of us involved."
The remix has already been getting a lot of love this summer from DJs across the spectrum. The balance of the ethereal melodies & vocals from the original with danceable progressive synths makes it a perfect club or festival tune. You can tell the love these producers have for this track by the way they've preserved it, but if that wasn't enough, they're also spreading the love by giving away their rework as a free download. Take a listen below and grab your own copy.
Yeah Yeah Yeahs – Maps (Tommie Sunshine, CID & Modern Machines Remix) | Download