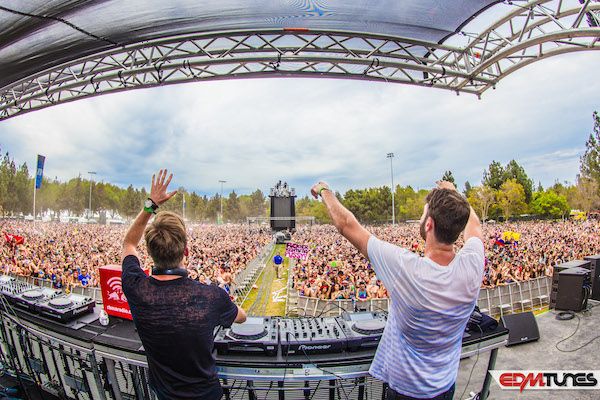 A little over 6 months ago, the world was introduced to the then viral track #Selfie.' Becoming one of the premier tracks of early 2014, the duo consisting of Alex Pall and Drew Taggart became sinimously connected back with their catchy Melbourne infused vocal hit. But what people often forget is that The Chainsmokers rose to prominence with their unique indie progressive sound, remixing relatively unknown tracks and turning them into masterpieces.
With a new day upon us and the summer season in full swing, the duo is back with their newest original track 'Kanye'. Focusing the lyrics on Hip-Hop superstar, Kanye West, the ideas of the song go deeper than just the outlandish superstar and his king like ways. The song rather focuses on embracing yourself and just being you, no matter what that means.
Combining this progressive masterpiece with vocals from Siren, this catchy track is sure to make head waves quickly around the EDM community once it is officially released tomorrow on iTunes, 8/5. Check out the track below and make sure to act like 'Kanye' when listening to this track!
Photo Credit: Natt "NATTOGRAFI" Lim