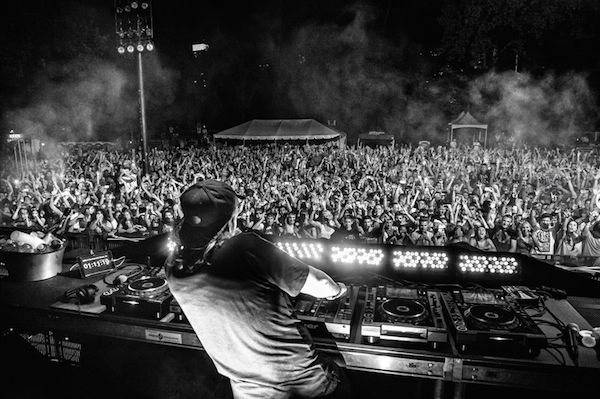 Steve Angello, of Swedish House Mafia and Size Records fame, now a solo artist, took to Times Square yesterday for the world premiere of the music video for 'Wasted Love' the first single off his forthcoming debut album 'Wild 'Youth.'
At approximately 10 a.m. Angello walked into the center of Times Square to a swarm of fans decked out in freshly printed 'Wild Youth' T-Shirts, waving posters and stickers hoping to take home a signed piece of memorabilia. When Angello arrived he took numerous "selfies" with fans for a few minutes, before instructing everybody to crane their necks upward at the video board. Standing as one with his fans, Steve watched what he had made.
Despite the lack of sound accompanying the "Wasted Love" music video, fans watched attentively, too shell-shocked that they were in the presence of the creator himself. The video—directed by Lance Drake—featured a live action video game meant to take the listener through major stages of life such as birth, death, love and hardship, culminating in 'GAME OVER,' until Steve himself makes an appearance as the next player in this game. In between shots of the game of life, vocalist on the track, Dougy Mandagi of the Temper Trap, belts out the soulful lyrics that tell a tale of giving all of your heart to someone you love, but always coming up just short.