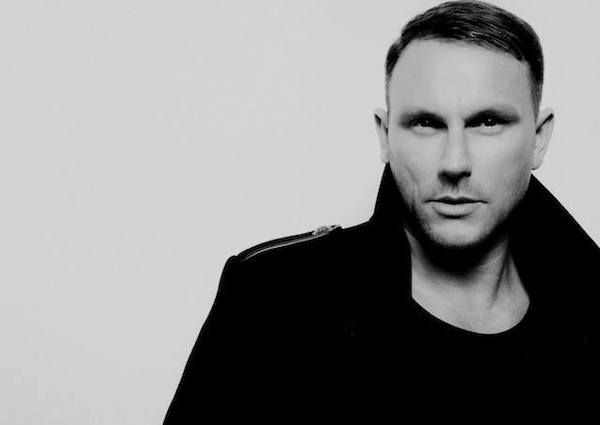 If you know your house music, you know who Mark Knight is. Veteran DJ, owner of countless hits over his decade-long career. Grammy nominated, IDMA nominated, DJ Mag popularity contest participant, the man has done everything and played everywhere under the sun. And somehow he is also the head honcho of Toolroom Records -another name any house head is undoubtedly familiar with.
These thoughts were all brewing in my head in one large, cliched-introduction-paragraph-tinged blur as I sat down to disturb one of the busiest men in the scene for a series of questions I'm sure he's heard a million times. I've interviewed a fair share of artists in my day, considering yours truly is an editor here; I've been around the block. Needless to say, I have never interviewed someone as…established and rooted as Mark. There's a very vast difference between interviewing within the humongous folds of the American EDM scene and from within the decades-old, at times very protective, ranks of the European scene. Hell, I don't even think that half of the so called "journalists" found on EDM blogs these days would even know who Mark Knight is, which is one of the most upsetting and absurd statements ever, and for a quick digression, speaks volumes on the "EDM" scene on this side of the pond.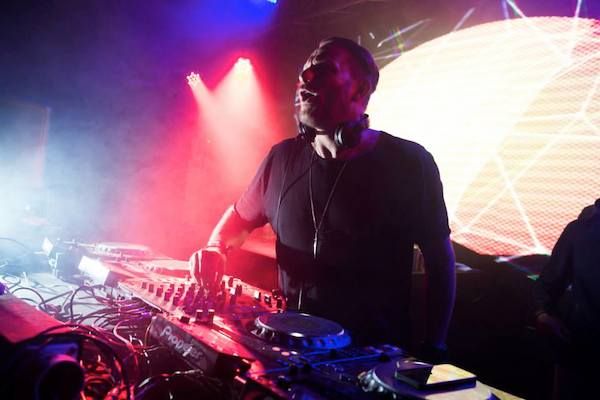 Me. Mark Knight. His new Bullets EP…go. We start talking about how busy someone who tours full time, produces music, and runs a record label is -a natural ease in. "The fun never ends, the fun never ends," Mark ponders in a thick English accent. "I'm trying to work out [Toolroom's] Ibiza season right now, and on top of that we are moving house, so I am snowed down from all angles." He continues to list off a plethora of events and finally gets to a day off, Saturday: "It's my son's birthday."
Right off the bat I am ashamed of how not busy my life is.
We move on to his new Bullets EP, the third installment, which I, of course, praise as being a fine continuation of the Mark Knight vision: fun, approachable house that is at home in a myriad of situations, whether it's an underground, deep house set approaching peak time, or a more commercial, future house affair.
"Absolutely, I want to write records that sit nicely across different genres. If you can do that, and remain faithful to your sound, that's the trick. I was inspired by old school, fun, DJ records. And that's the concept, accessible records." 
At this point, we get into the teeth of our conversation. I bring up EDM. The elephant in the room. Severely bashed and misunderstood overseas, the term EDM is one that I am fascinated about as a journalist. The very term produces a vibrant split -some just see it as just an acronym, some see it as a catch-all phrase for the "American" sound that rears its head in the from of big room house and cookie cutter production methods.
I ask Mark if EDM has any influence on his sound. His response is one of the best I've ever had the pleasure of hearing on the subject.
"No, not at all. No, I do what I do. It already connects greatly. You have to make records from the heart. I think once you start making records to complement something that's not you, it starts to become a bit [bland].
Truth be told, I'm not a fan of EDM at all. It's great entry level music, and it has opened up an entire new audience to dance music, and it's great in that respect. But it's so one dimensional and formulaic….it's a shame because some of these producers are brilliant producers, but it's akin to taking the easiest road possible. 
So, no, I don't worry about that at all. I just write records that work for me." 
This launches us into a discussion that has, without question, been shoved to the forefront of the industry: is EDM becoming too commercial, and too mainstream, and too…shitty? This is something we, as bloggers, come across all the time, I opined to Mark. The shear amount of tracks that we go through every day are mind numbing. What's more mind numbing is I can very rarely tell you any difference between them at all.
It's one of the biggest reasons I'm so excited to be speaking with Mark right now: because his sound is so approachable by any fan of dance music, whether it be someone who is knee deep in a dark tech house club setting, or someone who just spent six straight hours on the Kinetic Field at EDC.  And it always has been. This isn't Mark Knight 2014. This is Mark Knight, for the last decade.
Mark continues the dialogue by bringing up how wide open and eclectic the scene is, and how much good stuff there is out there, and yet here are all of these very influential DJs, playing the same 50 songs over and over again. "It dumbs down the potential of the audience and it's a shame. There's too many people that have forged these careers in the industry that are now too scared to do anything besides what got them there."
"At one point, people are going to start saying, wait, haven't we heard this a million times?"
We start to wander a bit, and I do a very typical gush of some of my favorite Mark Knight records over his long DJ career. Eventually we lead back to one of the typical interview questions, where was his favorite spot to play in the world?
And his response was..interesting: "I love playing the states. People have a huge appetite for new music. People are so accepting to new music which is something I get frustrated with [over here in Europe].
Mark is a believer in us. He understands that the U.S is a hotbed of opportunity, for himself and for Toolroom.
Naturally, Seth Troxler's recent remarks on the EDM scene in the states came up. And how could they not? Troxler's words were heard far and wide across the industry. His guns were targeted right at the states.
It is easy to see this juxtaposed split of diehard house heads that mainly wade within the waters of the more traditional genres of house music against the young, new, American-centric community that has thrived on the big room, dubstep, trap explosion in a mainstream space, on the cape of the world's…high earning DJs. And Seth has used a fairly aggressive approach to highlight this negativity:
"His point is lost in the emotion. A lot of the points he has is very valid. His delivery lets him down. However, I'm with him 100% on his points, it's just tough to approach a scene and hit in on the head with a hammer and hope for a happy response." 
And that right there is the secret. Look, there's a lot of music out there. Some people are going to vibe to Mark Knight or Jamie Jones or Seth Troxler doing their thing in a dark club, while others are going to vibe to Martin Garrix going ham on a main stage festival ground somewhere. Why can't both exist? Why not introduce both ends of the spectrum to one another? Why not help the scene grow in every direction instead of just one direction? And it's not like Europe is that all open minded, or "progressive" either:
"In Europe, it's even worse than here. Everything is put into boxes. It's tough. People are so close minded here. It's a little frustrating actually. People want to hear techno and [deep house] and that's it. Whereas in the U.S people want to hear, oh, I don't know, pick an EDM act, but they also want to hear Adam Beyer. It's refreshing in the states, people are happy to take on both ends of the spectrum. I love it, it makes me want to play there more and more." 
"I think all of this arguing does nothing to move the scene forward."
A hectic bit of conversation, indeed.  We had been talking on this for quite awhile, and to wrap up our time, I asked Mark a question right in his ballpark, to name off a few artists that he is currently excited about. Of course, he went with one of our favorite up and coming house producers from the UK, Weiss: "He's an amazing, young talent and all of his productions are consistently fantastic. He's one of my favorite producers right now, by a mile." 

We discuss his recent hit, "I Feel Better," and I tell Mark how great of a response we got on the track (we premiered it, check it up top).  We go full circle, and Mark focuses in on the approachability and the Toolroom brand, especially Weiss: "That's brilliant. And again, it's one of those tracks that anyone can enjoy. There's so many fans of music out there that are just waiting to hear this new and approachable sound." 
Well, there you go. Mr. Mark Knight, getting more in depth with us than many artists are willing to do, and yet, that's exactly what we expected. Mark shoots you straight. There's no PR agent whispering in his ear, there's no manager sitting next to him declining to answer questions. It's just him. Calling it how he sees it. It is this trait that has made him one of the most successful individuals in the dance music scene. It is rare these days in EDM to do exactly what you want to do with regards to your brand and your sound, yet here is a man who represents this entire section of the industry that does just that.
I conclude this interview with great hope that more and more respected and veteran leaders in the scene begin to see the U.S and our massive corner of the dance music world as a place  in which to share their unique and quality material. There's a place for everyone under this gigantic electric sky, and Mark Knight is most certainly taking advantage of that. So be sure to check out Bullets and its two tracks, "The Diary of a Studio 54 DJ" and "In and Out." I think you all will enjoy them very much, no matter if you're main-staging it, or diving down into the deep ends of house -it's just good music, after all.