Cole Plante (his Instagram will tell you it's pronounced "Plon-Tay") is 17 and cooler than you.  No, really.  Heading into his senior year of high school, the Los Angeles native has already toured with Paul Oakenfold and Demi Lovato, produced tracks like "If I Fall" with Myon + Shane 54 and, at age 16, was the youngest DJ to perform at Lollapalooza.  His new single "Before I'm Yours" will be released July 29th on Hollywood Records.  Cole's summer club tour recently brought him to Create Nightclub in Hollywood, where he played to hometown fans and friends as he opened for Henrix.  EDMTunes got the chance to sit with Cole after his set and talked touring with top talent, the science of club sets, the current intersection between mainstream pop and electronic music as well as what it's like to be a part of the up-and-coming generation of electronic artists.  With unfettered energy and an abundance of knowledge about the industry, Cole's presence is refreshing and his career is promising.  For all of his accomplishments, Cole is still just a kid… even if he is cooler than you.
That was great energy out there. Is this your first time at Create?
It's my first time, I've played every other club like Exchange, Avalon, Lure just not here…
Tell me how you got your start as a DJ/Producer.
I started DJing and producing when I was 13. I'm 17 now so four years ago. It's weird it gets longer every time… A year ago, two years ago, now four years ago which is crazy because I'm in high school so my entire high school life and middle school as well I was into music. I got into it because I wanted to help my family out, you know, a lot of stuff had happened so it was something I wanted to take up and kind of help pay for rent, pay for bills and I love music as well. I've been playing piano since I was 7, I'm in my school's marching band, I play guitar so it's always kind of been a huge part of it.
And you had a family connection as well right?
My dad thankfully he has taught me a lot. He's been there to help me and it's great to have someone who has been in the music industry to help guide me because there's a lot of false steps you can take early on and he's definitely helped with that. As well as Paul Oakenfold, he took me on tour for my first year of touring and he was really able to show me the industry and help me open doors for all the clubs and everything here so they've been a big influence.
Our editor mentioned that he had a conversation with your dad one time on the phone and your dad said he didn't exactly want to bring you into the industry… do you agree with that?
Looking outside of my own standpoint, I can see why. It's a very hard industry, it's one of the hardest and it goes up and down, you know, you can't just go out there and make it. You're most likely going to fail and there's only a small percentage of people who make it and he didn't want to see that happen to me. And I understand that but it's just something that I love so much and it's a huge passion of mine and I was like you know what, if I do it then I do it, if I make it then I make it and if I don't then… [laughs].
Seems to be working out in your favor.
[Laughs] It's working out pretty well, yeah.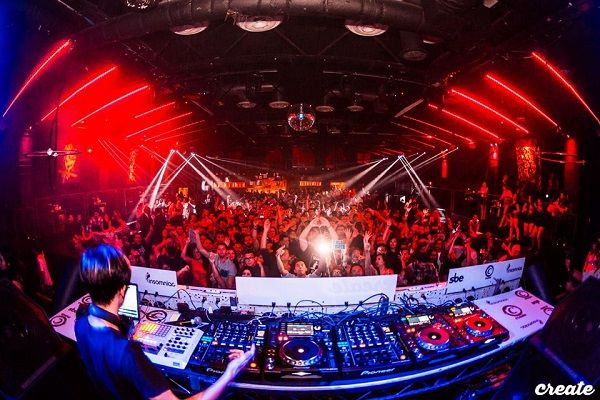 So what was it like having a legend like Paul Oakenfold mentor you, bring you on the road?
Like I said, it was fantastic. Paul, the man who's traveled the world and one of the biggest DJs in the world, and at one time the number one as well, so to be on tour with him it was amazing. And when I opened for him I got to do like two-hour sets, three-hour sets, opening, mid-headlining, you name it. So I got to really experience what it meant to open properly for someone, build it up and then bring it right back down right before. I got to play a co-headlining slot as well so I got to be up there during the main hours so there's so many things he definitely helped with and that first year was just amazing you know San Diego, Miami, just all these different places.
How was touring with Demi [Lovato] on the Neon Lights tour?
Touring with Demi was incredible. It's different, it's very different from obviously tonight and all these other club dates and it's even different from like Lolla and the festival dates as well because the audience is a lot younger and it's very broad and they're there for Demi, you know. It was a hard balance of bringing my own sound as well as keeping it kind of safe because you don't want to be playing just heavy tunes to a bunch of 13-year-olds and…
Their moms.
And their moms! Yeah, exactly. Demi's tour is very safe and parents are there so that would've been pretty awkward so I found a balance for sure and I played about… man, I played about five hours probably every day of the tour and we were on tour for 54 days. It was a cool experience because that was the first bus tour I've done — just a back-to-back tour. When Paul took me on tour it was just like we'd do a show here, a show there, a show there and this one was just nonstop, two and a half months straight, I had to take off time at school and everything.
Did you produce on the road? What was the process like?
I did produce on the road. Thank God the bus that we were on had this backroom and it had this amazing sound system. So at night, because I'm a night guy, I think every DJ's a night guy, by default, I would be in the back of the bus and just had my laptop plugged in with a mini-keyboard, just 49 key, and just worked on music. So I got some remixes done, got some originals. I actually did a remix for Demi coincidentally on that tour. Actually, I've done three, one out now, "Really Don't Care," obviously "Neon Lights" with Myon + Shane as well and another one. I can't say what project it's going to be on but it's going to be coming out soon.
Cool, yeah I was going to ask about the remixes [for Demi].
Of course, it was great, at that time I already had the "Neon Lights" remix out and so all her fans knew me from that as well as many other things but yeah, you know, definitely being able to hear the song "Really Don't Care" in person and watch the energy she has when she performs it… those kids sing every single lyric, it's really insane. But being able to see the energy and know the lyrics after hearing it 32 times, it really helped with the creative process.
So from that, how do you perceive the current intersection between traditional electronic music and more mainstream pop, like Demi? People definitely reacted strongly to Ariana Grande and Zedd's collaboration recently.
Yeah, I think it's fantastic and that one is more on the pop side too. Because when you have like "Don't You Worry" and "Save the World," even "Spectrum" and "Clarity" kind of go over, you kind of felt more of the electronic influence but with this "Break Free" tune, you know, you hear the pop sort of adopt a loop which is cool and I think that's only a good thing. So many people in the industry are like the elitist who are like "Oh, it's going into pop mainstream, we don't like it anymore." It's only broadening the doors for the scene and it's helping it live longer as well by being in the mainstream and being a part of the kids who are 8, 9, 10, 11, 12 now. They know electronic music now and it's part of them and they'll know it growing up so they'll be the ones going to these clubs, going to these festivals and everything so it's kind of amazing to see. A lot of my remixes that I've done have definitely tried to keep the pop influence in there… I've done pop remixes and then of course, more clear electronic music too.
Coming up over Labor Day Weekend, you're going to be at Tramps Like Us [at San Diego Sports Arena] with some major people.
Yes! Yes, Tramps, LED. Those guys throw some of the best events. I was at OMFG, New Years Eve, with Nero, Diplo, Nervo, Madeon, Henrix, Bro Safari, you name it… everyone. Laidback Luke, it was incredible. So I'm back again, Moby's playing… I mean, it's fucking Moby. Moby's like one of my favorite electronic music artists of all time, not just like hands up in the air type of electronic, but like "Porcelain," "Why Does My Heart," all those songs. Cool downtempo electronic music. So Moby, W&W, Sander, Blasterjaxx, my friend Audrey [Napoleon], everyone. And it's a big venue too, I think it's at least 10,000.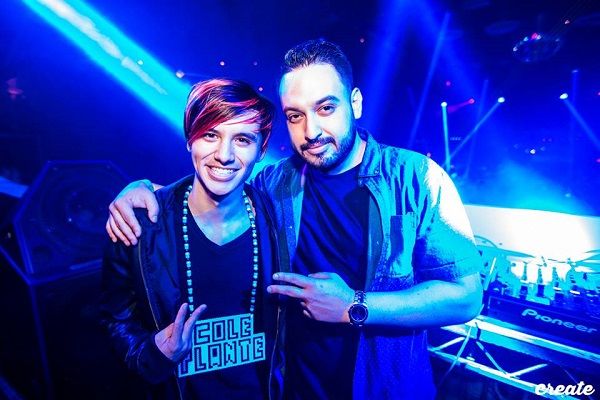 Playing clubs and festivals obviously has to be a little different with you being under 18. What's it like from your perspective? You're in an environment where adults are raging their face off — how is that for you?
I've been in it since I was 14 so I got my first glimpse in and in my eyes, just being the kid that I was and still am, obviously, I can't say I'm not a kid at this point, just seeing how happy they all were and just energized especially when I first went on the stage that night in Vegas. Just seeing how they reacted and just how everyone hands up, the clapping, the cheering, it was just so cool seeing that euphoria. Whether it's adults, whether it's kids on the Demi tour, whether it's kids at Lolla or Coachella, all these festivals, it's just incredible to see so I love playing clubs and festivals. Of course, the set is a bit different every time. Clubs — definitely the vibe — you're not going to be playing an hour and a half of festival tunes back-to-back-to-back unless you do, then have fun. There's a science to the club scene. You don't want to tire them out, you gotta work the bar, you gotta have everyone get the drinks, you gotta have it go down and then come back up, it's a huge science. Like I said, when I went on tour with Paul he definitely showed me that. I like playing them both equally as much because it's different every time.
What's a dream festival for you?
Tomorrowland. Isn't all of them, to be fair? Tomorrowland, EDC and Coachella just all tie. Tomorrowland because it's every DJ's dream to play Tomorrowland but EDC also because it's every DJ's dream but Coachella's the home festival, in essence, because I'm from LA. So all my friends, I have a huge fan base here as well, so being able to play that would be probably the best thing ever. Fingers crossed.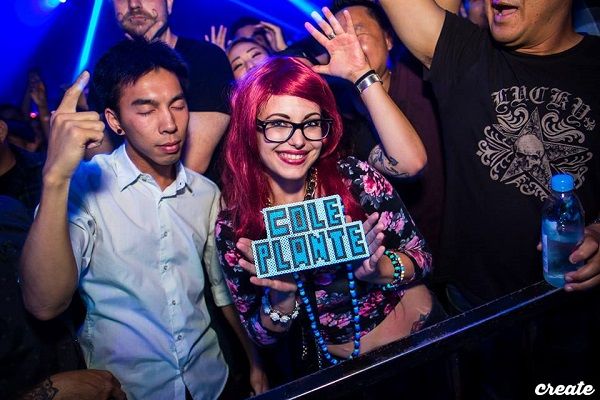 Sometimes you see DJs on social media commenting "I don't care how old this person is who submitted a track" in submissions and notes like "So-and-so's a 16-year-old producer." What's your take on that?
It's been something I've been wondering ever since I started not because of the craziness that a young person's doing it but the speculation that you get. You know when I was 14, everyone was basically like what the fuck is this kid doing? Is he really doing this? Is he really producing music? Because when you have blank people doing blank ghostwriting (because I'm not going to call names), it ruins it for anyone who's under the age of 18 because you assume they can't be doing this. But if you look back, Porter when he had "Say My Name" come out he was like 17. Madeon, I was 14, he was 16, when he had "Raise Your Weapon" remix, "The Island," "Pendulum," "Que Veux-Tu" by Yelle. All these guys started so young. Garrix, before "Animals" came out, he had "BFAM," it came out a year before that. I think the more you play on it, the more people start noticing, whether it's positive or negative. So at this point, I'm 17. When I played Lolla, I was the youngest kid ever to play Lolla, which that is cool, that's kind of great to say. But now I'm almost 18 at this point, age doesn't really matter. Flume was like 16 when he had "Sleepless" come out… it just doesn't really matter right now. But I think it's cool because when you're this age it's when you have so much imagination and so much creativity, so I think it's actually a better thing.
You'll be releasing "Before I'm Yours" in less than a week so can you tell me about that track and where the title came from and what it means to you?
"Before I'm Yours" is a track with Brian Logan Dales and Brix so two vocalists, female and male. That was an idea that we've actually been thinking of for a very long time to do but we didn't have the right song. Brix approached with the vocals and we were like "Wow, this song is incredible, that'd be so cool." We had a male vocal go back and forth but you need the right vocal because sometimes it might not mix and when you do harmonies it might not work. And Brian, my friend, he's in The Summer Set and he does the Warped Tour and a bunch of other tours as well. I asked, "Hey, can you record the vocals as well and see if you can do it?" Of course he nailed it, he has an amazing voice, so he sings the verse, and then they both sing the pre-chorus and the chorus and when they harmonize together, it's just so powerful, it's incredible. And her voice is so airy and just good feels. And this bridge comes along that Brix added later and this bridge part is so powerful, I did sort of halftime like [music noises] type of thing, but they both start singing and it's finally them coming back together. The song's definitely not so much a battle but more of a dance between the two vocalists and eventually it comes together in the end and has this climaxing moment where Brian just holds this note for eight bars. It's cool, it's not the typical "hands up in the air" type of drop. It's more pop-influenced where there's a story and vocals.
Check out our review of 'Before I'm Yours' HERE.