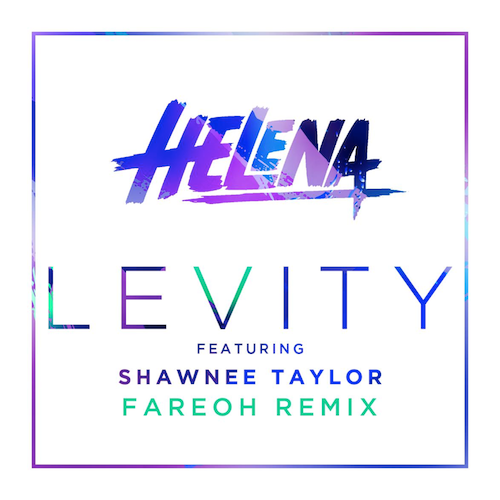 Helena – Levity (Fareoh Remix)
 Label: Ultra Music | Release Date: July 28th
Helena's Levitiy just got a booming remix from the 20 years young Fareoh. Name sound familiar? If you went to see Kaskade on his "Freaks of Nature" tour, it really should; Kaskade hand picked the New York native to open for him while he toured across the nation. He's quickly developed a signature sound, combining elements of electro and progressive house with pop and rock songcraft. This really comes to light in his anthem remix of "Levity".
With this remix, he's brought in a certain quirkiness with chopped up glitch tones, and capitalized on Shawnee's vocals with a robust bassline that supports the uplifting melodic synth pad breakdown. There's a certain balance that's been kept with all these new sounds, and it makes for an epic progressive anthem. With this remix and three successful singles under his belt (Run Away, Pandora, Daydream), Fareoh's set himself up to have a very successful summer; keep an eye out for updates, he's set to tour the US very soon. Fareoh's take on "Levity" drops the 28th of July on Ultra Music and will be available through Beatport.