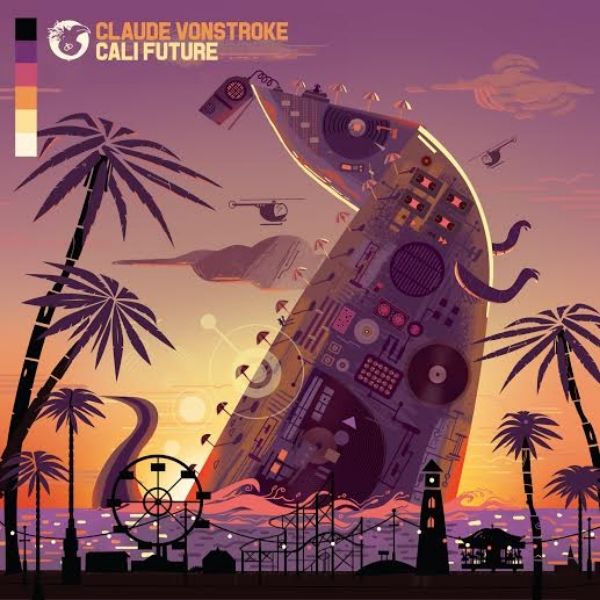 It has been less than a year since the release of
Claude Von Stroke's
Urban Animal
, his third studio album, which instantly caught on with its infectious grooves and house-heavy beats. Now the Dirtybird boss man is back with more new material which showcases the dream-chasing ironies of the thousands who head out west to chase their ambitions.
The EP's namesake comes from its first track, 'CaliFuture.' The tune's warm and funky analogue vibe takes the listener down the boulevards and back alleys of the infamous golden state as Barry Drift, a longtime friend of Claude's whom you may recognize from 'Urban Animal', spits his haunting chops over the acidic house-like grooves. The tune is so catchy that it even received an added dub-mix to complete the EP's three-song showcase. On the other hand, 'Eye I Eye' shows the grittier side of the dirtybird mentality. The track centers around a vocal shot that gets morphed and twisted over the top of the tech-funk structure.
Claude's EP, 'CaliFuture', will be available July 18th from The Birdhouse, and the Beatport release will follow three days later. Vinyl will also be available alongside its iTunes release on the 5th of August.