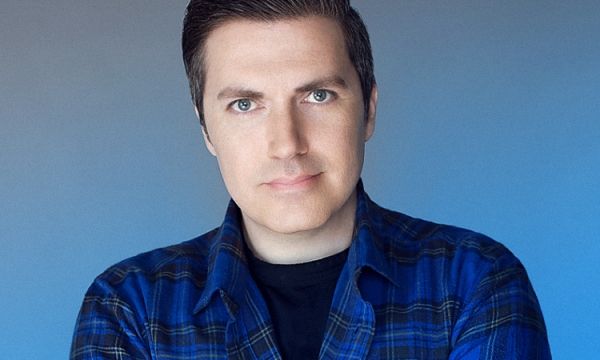 Like clockwork, as soon as tickets for Electric Daisy Carnival Las Vegas go on sale, cries of "Where's the lineup?" echo throughout the internet and joking responses of "When you're in the security line." are given as comical consolation. As the countdown becomes shorter, the barrage of that very question intensifies, and if Pasquale Rotella received a dollar for every time it was asked, he could probably let everyone into EDC for free. Then the lineup gets released approximately a month before one of the most anticipated weekends of the year, internet explodes, minds are blown, and the worries of conflicting set times start to set in. It's a process that happens EVERY YEAR. This time, however, Pasquale has delivered the announcement of the lineup release date, which will be 
May 27th,
 along with a very personal and poignant message to EDC headliners attached to the following picture:
Headliners,

A small but vocal percentage of you have been demanding the EDCLV lineup announcement, so I wanted to share my thoughts with you.

One of my goals in life has always been to give back what I was lucky enough to receive from the early 90's Los Angeles underground scene: A safe place to escape, be happy and express myself through music, art, and dance. A place where my spirit soared and became one with everyone around me. A place where I felt like I'd been touched by sacred energy. I strive for EDC and all of our events to be one of these places.

When I was first exploring dance culture, we didn't have all of the genres we do now. There was house and there was what we used to call techno, and it was all played on one stage. Many times the DJs, their turntables, and the speaker stacks were on the same ground that served as the dancefloor for tens of thousands of people. Most of the DJs were local and a small handful of them were also producers. Oftentimes we wouldn't know who was playing until we got to the spot, but it didn't matter because we knew it was going to be off the hook. If our favorite DJ was playing the party, it was a bonus. But that's what it was—a party. It wasn't a concert, and we never treated it that way.

Now you might be thinking, "Man, he's too old school and out of touch." I know times have changed, but I'm always going to do my best to keep the roots of this culture alive. Everything moves forward and evolves, from musical genres to technology, and I'm very passionate about innovation and discovery. But one thing has never changed: A good time is what you make of it.

I'm a big fan of certain DJs and producers, but even though I enjoy seeing them perform, it's all about the collective energy and positive vibes that come from the overall experience. Besides, all the amazing DJs and producers who have graced our stages—whether they're world famous or a lesser-known local talent—have never failed to put on an unforgettable show. House, techno, trance, drum 'n' bass, trap, breaks, dubstep, hardstyle or anything in between, we always have a little something for everyone.

We strive for our events to be distinct from concerts and festivals. There are plenty of those in the world already.

We want to create something truly different; a colorblind world of make-believe. A place free of judgment where you can wear whatever you want, dance however you feel, and just be present. We want to take you on an adventure to places you've never been, and we hope that you take a piece of the world we create together back into your daily life.

In recent years, a lot of new and beautiful people have discovered the culture, and many of them are conditioned to have the kind of front-facing musical response you find at a rock, pop or hip-hop concert. But this is different. This is dance music. I need to stay true to my heart because my heart is what's gotten us here.

Rest assured, our amazing team of owls is working night and day to make sure all of the EDC details are on point. We will announce the lineup on May 27th, but until then keep those positive vibes flowing, and focus your excitement on what you are going to experience and how you are going to make this year's event special for you and your friends. This is a celebration, not a concert. Just because dance music has broken through to the mainstream doesn't mean we need to play by those rules or subscribe to that way of thinking. It's what I learned as a fan, and it's been my touchstone since I started Insomniac. It's also what's added so much joy and happiness to my life, and I'm going to hold that torch for as long as I can with the hope that it brings joy and happiness to you, too.
When it comes to event producers of this caliber, Pasquale Rotella and the Insomniac team are one of the most dedicated in preserving the essence of dance culture and providing an experience that transcends the rest. That dedication is clearly evident in his prolific presence on all social media platforms as he personally connects with us, listens to our stories, concerns, and complaints, and makes the necessary improvements based on those interactions. Most of all, it shows in the end product that is presented to us as we walk through the gates to a wonderland where we are given the unique opportunity to find ourselves by getting lost, strengthen already forged bonds, and create new ones through the highest quality of visual and audial stimulation.
In his message, Pasquale mentioned he wanted to give back "A safe place to escape, be happy and express myself through music, art, and dance. A place where my spirit soared and became one with everyone around me. A place where I felt like I'd been touched by sacred energy." That is the very definition of the flagship Electric Daisy Carnival, and truthful words from a dance culture torchbearer who has brought happiness and joy to hundreds of thousands. The only thing missing from that definition is "a place that feels like home".
When that's the man in charge, the last thing I'm worried about is the lineup. This being my 6th EDC (1 EDC LA, 1 EDC Orlando, 3 EDC LV's), I can tell you from experience the lineup has gotten better and more diverse with each passing year, and the same holds true for the experience itself. Every time I've walked through that same tunnel to get inside the same Las Vegas Speedway, it still feels like the first time because Insomniac has successfully evolved the production, concepts, and logistics every year without compromising their ethos. Their approach to music is no different (ex. A State of Trance stage 2012, Group Therapy stage 2012, Q-dance U.S. debut in 2012, Hard presents stage 2013, Carl Cox and Friends 2013). That's why I have purchased my ticket at every pre-sale as a confident and loyal fan, because I know that it will be worth every single hard earned dollar I spend. So, stop worrying about the lineup and like Pasquale said, "keep the positive vibes flowing".
See you all under the electric sky in June!