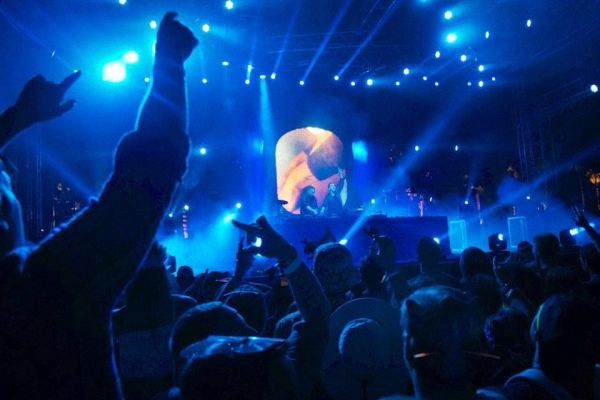 In a lineup chalk full of industry legends and musical icons, it's easy to get buried in the abyss of Coachella Art and Music Festival. Though their incredibly innovative sound and ubiquitously catchy music speaks for itself, Christian Karlsson and Linus Eklow of Galantis made quite the explosive impression with their set – catalyzing much hubbub and excitement throughout the music industry.
A perfect, yet risky debut and kick off to their 2014 tour, the duo starts their set with the always head-turning song, "Smile" – fulfilling all the hopes and wishes of Galantis fans, while piquing the intrigue of curious bystanders. The set features favorites from their recent EP such as "You," "Help," "Me," while intertwining EDM classics such as Deorro's "Five Hours" and Sub Focus' "Turn Back Time," making for 50-minutes of absolute dancing madness and unbridled jubilee. One can only dream of hearing this set live under the beautiful California sun.
Galantis stamped a deep impression on many at Coachella, and for those of us unable to hear the glory live, turn that FOMO frown upside down, because here's the infamous "Seafoxchella" set for everyone to enjoy. Smile!