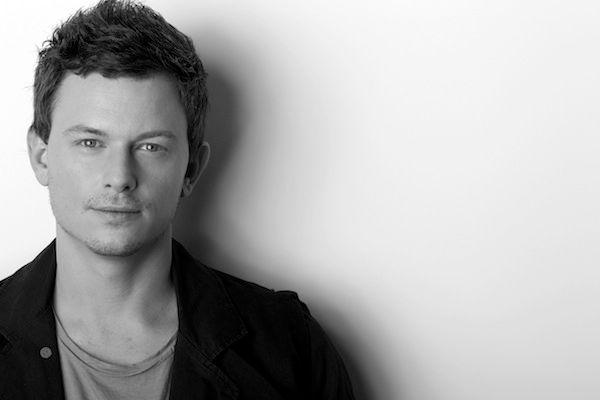 Buy 'Love Never Felt So Good'
Not many producers take on the challenge of remixing a Michael Jackson song. It's daunting and according to Fedde Le Grand, a dire MJ fan will never like it because, let's face it, it's not the original. But tackle he did and the outcome is a stellar take on the late singer's posthumous release, "Love Never Felt So Good." This song is very special because it was recorded in 1983 as a demo but wasn't released until May 2014, as the leading single of MJ's second posthumous album,
Xscape
. Premiered off of BBC Radio 1's "Dance Anthems with Danny Howard" show, listeners got a taste of what it would sound like if electronic dance music merged with the smooth disco that Jackson provides.
When we caught up with Fedde before his LIV show in Miami last week, the producer was ecstatic to tell us about the drive that pushed him to create this remix. "I decided to do [the remix], because I've done some pretty tough ones in the past and I think I managed to ease in both worlds", Fedde said. "I kept the essence of the song, especially in the breakdown. The sound almost goes back to an old school-disco vibe. So even though it is a proper dance record, there is still that Michael Jackson feel to it."
According to Fedde, he was torn at first between wanting to take on this challenge and being afraid that he wouldn't be able to do the song justice, since he himself, is a long time Jackson fan. What really sold him though was his nephew, and wanting to bridge the gap between the new, radio-friendly generation and the long time MJ fans.
"I asked my nephew, what do you think of MJ? And he goes, 'eh, I don't know," Fedde told us. "So that got me to the point. Epic Records also wanted to bridge the gap between the really young kids who might not remember MJ from his golden days, if I say so politely, and the ones that really loved Michael."
After we're done with the interview and wait for Fedde to take to the nightclub booth, two visitors show up: Carnage (who had a show in Miami the next night) and Cedric Gervais (a Miami resident). Once the show got going, Fedde weaved in and out of old tracks like "Sparks" and newly premiered ones such as "Don't Give Up" as LIV lit up in a burst of color reflected off of the giant blow ups suspended from the ceiling that this club is known for.
Next up: Fedde will take to the mainstage at the very first US edition of ID&T's Mysteryland festival, held on the historic Woodstock grounds. "I have never been there, so I just want to walk around" Fedde said. "It's such a historical place for music, I just hope I have enough time to feel the vibe and see whats going on all around."