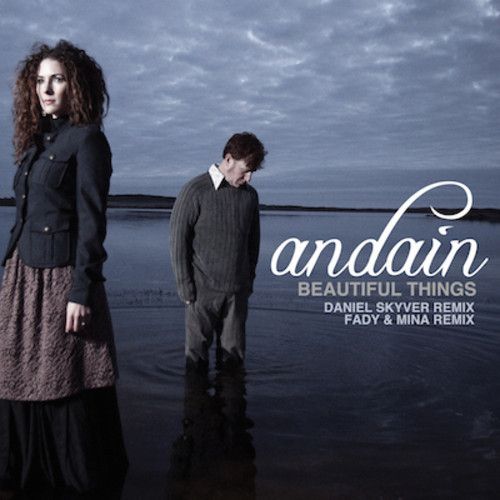 Andain – Beautiful Things (Daniel Skyver | Fady & Mina Remixes)
Label: Black Hole Recordings | Release Date: May 19, 2014
Buy On Beatport
When one thinks of quintessential electronic music tracks of the last decade or so, no list would be complete without mention of Andain's production "Beautiful Things" originally released in 2003. Evidencing its timelessness sheerly through its staying power through the years, Black Hole Recordings has stepped up yet again with a spot on remix package of a classic track, and smashed it out of the proverbial park. The package falls on the side of the more uplifting spectrum of trance productions, with BPM's pushing upwards from the 138 range in both efforts. British producer Daniel Skyver is first up at the plate, and smacks one hell of a driving and belting mix into the field. Choosing to not tinker with the original vocals too much, Skyver instead focused on upping the tempo and edge from the original and, in turn, transforming it into a euphoric updated mix of a track laden with nostalgic pangs.
Next up is Egyptian production duo Fady & Mina, who raise the tempo even higher while simultaneously retaining the beauteous and ethereal aspects of the original mixes. Utilizing a plucky synth layer matched with a spacey sonic background overlaid with Mavie's stripped-down vocals in the build-up leads into…one of the most rhapsodic and rapturous breakdown releases my ears have been privy to in quite some time. Led by a massive belting bass line and a captivating air, Fady & Mina's mix ties up a squaky-clean remix package of a fan-favorite track in a picture perfect bow.