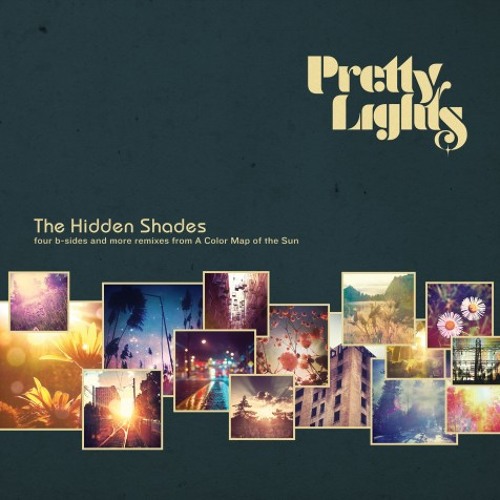 This past weekend, Pretty Lights released a collection of previously unheard B-sides from his latest album, both online and on limited edition vinyl in honor of Record Store Day. "I love record stores and Record Store Day especially and I'm quite happy to be participating in the global holiday and hopefully starting a yearly PL tradition," Derek wrote on his website.


2013's A Color Map of the Sun also utilized records, as the producer sampled his own recordings on vinyl to create the beautiful final product. The Grammy-nominated album has become a favorite among fans and critics alike, but hearing these unreleased tracks makes you wonder how Pretty Lights decides what makes the cut, as they're just as enchanting.
The Hidden Shades 10-inch has four original PL productions on the A-side, and subsequent remixes by some of his favorite up-and-comers, including Odesza, Emancipator, Blue Sky Black Death, and Love & Light. However, that's if you were lucky enough to score a physical copy of the release. For the rest of us, we can enjoy the SoundCloud stream of The Hidden Shades, and get ready to see Pretty Lights at an upcoming summer festival tour slot (or his European tour!).