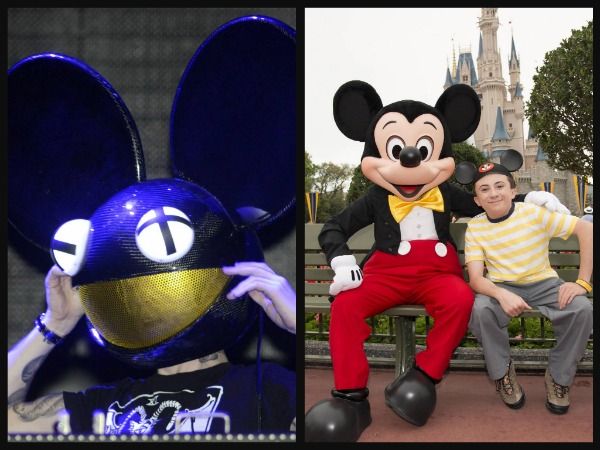 It sounds like an April Fool's Joke at first: Disney looking into Deadmau5's trademark claims of his iconic Mau5-head. Unfortunately, it's not: as first reported by THR, Disney let the U.S. Trademark Office know that they would be investigating the trademark registration by Joel Zimmerman. This news came the night before Deadmau5 made multiple headlines for his Ultra Music Festival antics, and comes months after Zimmerman' Ronica Holdings Limited applied for the trademark. The registration would cover classes including electrical and scientific apparatus, vehicles (specifically BMX bikes), paper goods, leather goods, toys and sporting goods, staple foods (like coffee), light beverages and entertainment services.
For there to be a valid claim, an unsuspecting consumer would have to confuse the Deadmau5 face for Mickey's. Disney has 90 days to investigate the claim and oppose it. Do you think that there are grounds for confusion here?

Photo via MTV
Check out our official EDMTunes playlist for the freshest tracks - updated weekly!