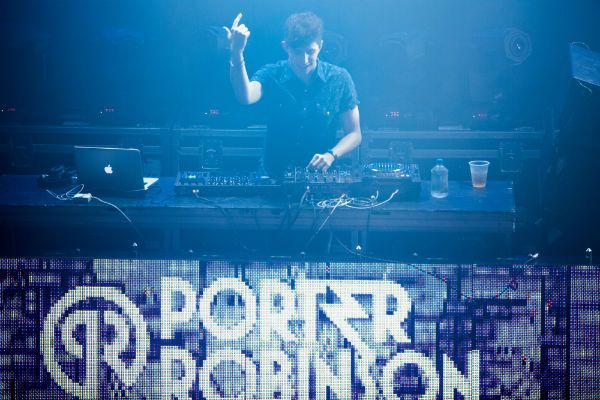 As if his newest music itself wasn't majestic enough for you, Porter Robinson has hinted that he's bringing a new style of live production to the stage. "I plan to be doing all originals, kind of like a career-spanning, mash-up, multi-tracked, sample-triggering live show," the 21-year-old American musician told inthemix. "I want to do something different, for sure."
Drawing inspiration from Flume and Australia's Future Music Festival, Porter's anticipated sampling style is sure to complement the overall fresh direction he's headed in with his upcoming album Worlds. Shying away from over-the-top, glitzy EDM, and into uplifting, intricate musical territory (as heard in single "Sea of Voices"), Porter also claims that he's not trying to play many DJ sets in the future, which only makes his remaining shows at Marquee in Las Vegas that much more exciting.
"I plan to take [the new show] to a bunch of key festivals – and I don't mean dance festivals. I think I'll be skipping a few key dance festivals – not because I'm opposed to them, but because I don't think the new show will be ready yet," he said. Us fans certainly are though! The new single from Worlds on its way, but it looks like we just have to wait a tiny bit longer to get the full Porter Robinson experience when he eventually takes the music on the road.